Protect your elderly relatives at Christmas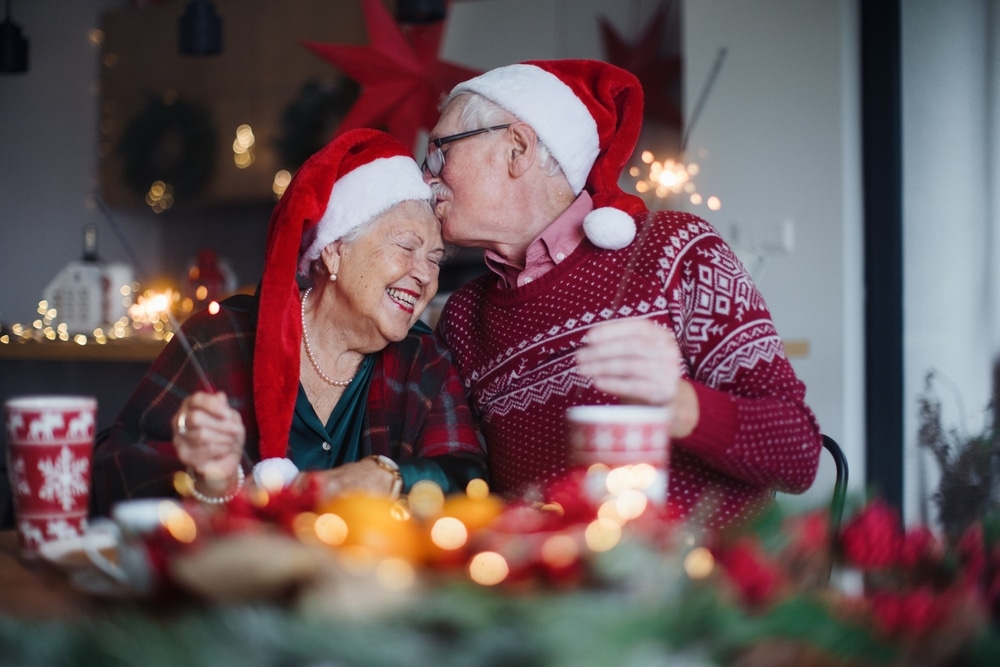 Christmas is a time of joy, celebration, and giving. However, it's essential for elderly individuals to remain vigilant and take precautions to avoid becoming a victim of crime during this festive time. From safeguarding their homes to navigating crowded shopping areas, here's a comprehensive guide on how seniors can ensure a safe and secure holiday season.
1. Fortify Your Home Security
Start by securing your home to deter potential intruders. Ensure all doors and windows are locked, and consider installing motion-activated lights or a home security system. Reinforce sliding doors and windows, and avoid displaying valuable items where they can be easily seen from outside.
2. Guard Against Identity Theft
Be cautious with personal information, especially during the season of online shopping and charitable giving. Avoid sharing sensitive details over the phone or online, and be skeptical of unsolicited emails or calls requesting financial information. Legitimate organisations won't ask for sensitive information via unsolicited communications.
3. Travel Wisely
If Christmas plans involve travel, inform a trusted neighbour or friend about your absence. Have someone collect post and packages to avoid the appearance of an empty home. Keep valuables secure during travel, and be cautious in unfamiliar areas.
4. Beware of Scams and Fraud
Stay vigilant against holiday scams that target the generosity of the season. Be wary of unexpected offers, deals, or requests for money. Verify the legitimacy of charities before making donations and avoid sharing personal information with unfamiliar sources.
5. Prioritise Well-Lit Areas
When venturing out, stick to well-lit and populated areas, especially during nighttime. Avoid shortcuts through poorly lit streets or secluded areas. Familiarise yourself with your surroundings and have a plan for getting back to your vehicle or transportation.
6. Use Technology Safely
If you use technology for shopping or communication, ensure your devices have updated security software. Be cautious when entering personal information online, and use secure, reputable websites for your transactions.
7. Stay Connected with Loved Ones
Regularly check in with friends or family members, letting them know your plans and whereabouts. Communication is crucial for maintaining safety, and a quick call or message can provide peace of mind for both you and your loved ones.
8. Carry Essentials Safely
When shopping, carry only the essentials and avoid displaying large amounts of cash. Opt for credit or debit cards instead of carrying significant amounts of money. Be mindful of your surroundings and keep your belongings secure.
9. Engage with Community Resources
Stay informed about local crime prevention programs or neighborhood watch initiatives. Engaging with your community can foster a sense of security and provide valuable resources to enhance your safety.
10. Trust Your Instincts
Above all, trust your instincts. If a situation feels uncomfortable or unsafe, don't hesitate to seek assistance. The Police, shop security, or nearby individuals can provide support and ensure your well-being.
By incorporating these safety measures into your Christmas routine, you can enjoy the festive season with peace of mind, knowing that you've taken steps to protect yourself from potential risks. May your holidays be merry, bright, and secure!
To find out how Caremark can help you and your loved ones at Christmas, please contact us here.