Mourning the loss of an inspirational founder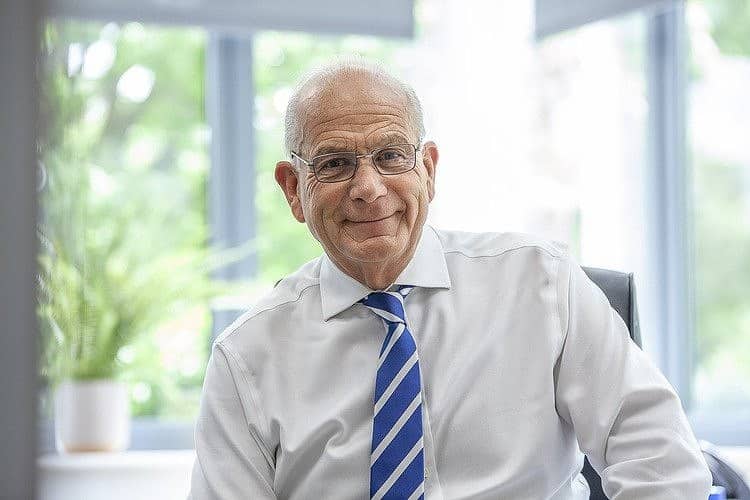 Caremark CEO, Kevin Lewis, sadly passed away on Friday 17th September 2021. A huge loss to his family, friends, colleagues and the social care sector as a whole.
Anyone that knew Kevin, knew he was a man with exceptional business savvy, but at the heart of everything he did, was his passion to provide the highest quality of care, to as many people as possible.
Father of four, Kevin was a truly caring man, who always put people first in whatever he did. A razor-sharp wit and a sparkling personality always made him good company and a highly engaging person to be with.
He was one of the most experienced in-home care franchise experts in the UK. The success of the Caremark business drew extensively upon the care industry knowledge he gained over more than 30 years.
His knowledge, derived from a whole wealth of experience that dated back to 1987, from initially setting up a residential care home he established in Brighton, East Sussex. Kevin then went onto set up Carewatch, pioneering the provision of in-home care in the UK and through his astute leadership, became the market leader, before selling the business to a PLC in 2001. Having sold that business, he then went onto to create Caremark in 2005 and headed up one of the most established brands in domiciliary care in the UK today.
Kevin was an inspiration to all those people whose lives he touched. He was a visionary, an innovator, a leader, a disruptor who didn't suffer fools easily, and at the centre of it, he was an extremely kind and personable man. The decisions that he made in the business were always motivated by doing what he felt was right. He was driven by a strong desire that through Caremark and before that Carewatch, as many people as possible received the exemplary care with which his name was synonymous.
Kevin will be missed by everyone who met him and even those that didn't due to his ground-breaking innovations that benefit the in-home care sector to this day. His mark and his legacy will live on through these innovations and the care that his vision provides the nation through his franchised network of care-at-home providers.
The Caremark team are in a current state of mourning but galvanised in their shared vision to further Kevin's mission of achieving greatness in the provision of domiciliary care.
A remarkable gentleman, gone but never forgotten.