Ministers consider council tax rise to cover social care funding
The prime minister is understood to be considering plans to allow councils in England to increase council tax to fund the social care system.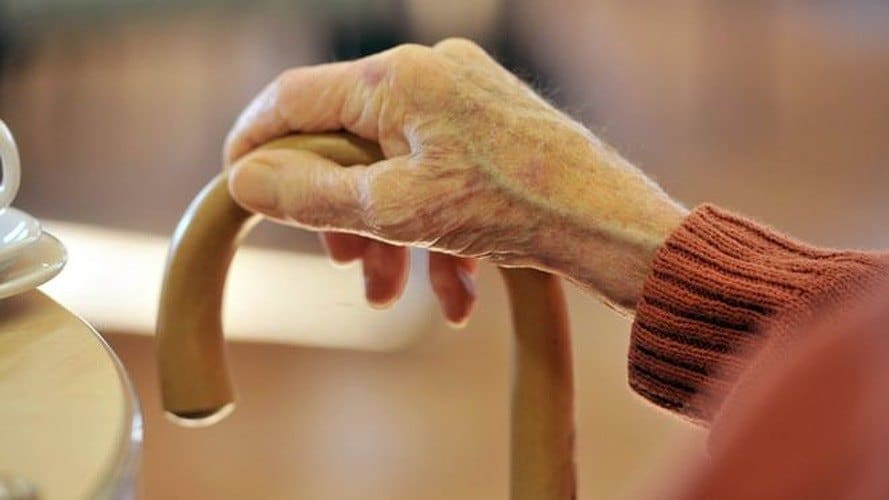 It follows warnings that the system could "topple at any moment" leading to pressure on the NHS if patients cannot be released from hospital.
Local councils have suffered more than a 40% reduction in government grants since 2010.
The government has refused to comment on the reports.
Funding gapFormer chancellor George Osborne previously introduced a 2% precept to pay for care for the elderly and disabled.
Some councils have warned that even if every local authority imposed the maximum extra levy, social care would still face a funding gap of at least £2.6bn by 2020.
Social care covers the services run by councils, although often provided by external companies, for the elderly and people with disabilities.
It includes care homes, nursing homes and support provided to people in their own homes, as well as day centres and meals-on-wheels services.
In Wales, there is currently an informal agreement between the Welsh government and councils that council tax increases are limited to 5% per year.
Any decision to lift that, or increase a specific precept for social care would be a decision for the Welsh government.
Martin Green from Care England, which represents care providers, told BBC Radio 4's Today programme that funding problems in the industry were "reaching a crisis point".
"Research that about 40% of care services will no longer be viable in the medium term, so this is a huge number of care services that will be lost, some companies will definitely go bankrupt."
He said the precept funding model had problems, adding: "In the majority of local authority areas they raised the precept, but there is no clear audit trail to say has all that money reached the front line."
Conservative councillor Izzi Seccombe, who is also the chairman of the Local Government Association's community well-being board, told Today that increasing the precept "would not plug" any funding gap.
She said the £383m raised from a previous 2% precept was eclipsed by larger costs, such as the £600m cost of the national living wage increase.
'Savage cuts'A key problem with the precept system, she added, was variation in the amount of money raised between wealthy and poorer areas, creating a "postcode lottery".
"We are trying to integrate health with social care and yet the health system is based on national taxation.
"We need an injection now of £1.3bn because there is a shortfall by 2020 of £2.6bn."
Labour's shadow social care minister Barbara Keeley said the crisis has been "caused by savage Tory cuts to the budgets of local councils".
"The right solution would be for Theresa May to admit the Tories have got it wrong and deliver the needed funding for social care," she said.
"Asking taxpayers and councils to pick up the bill for their failure is no substitute for a proper plan."
Andrea Sutcliffe, the chief inspector for adult social care, told The Times: "We've got increased demand and potentially a restriction on capacity.
"Unless we really get to grips with some of these problems… we will get to an absolute crisis."