Making a difference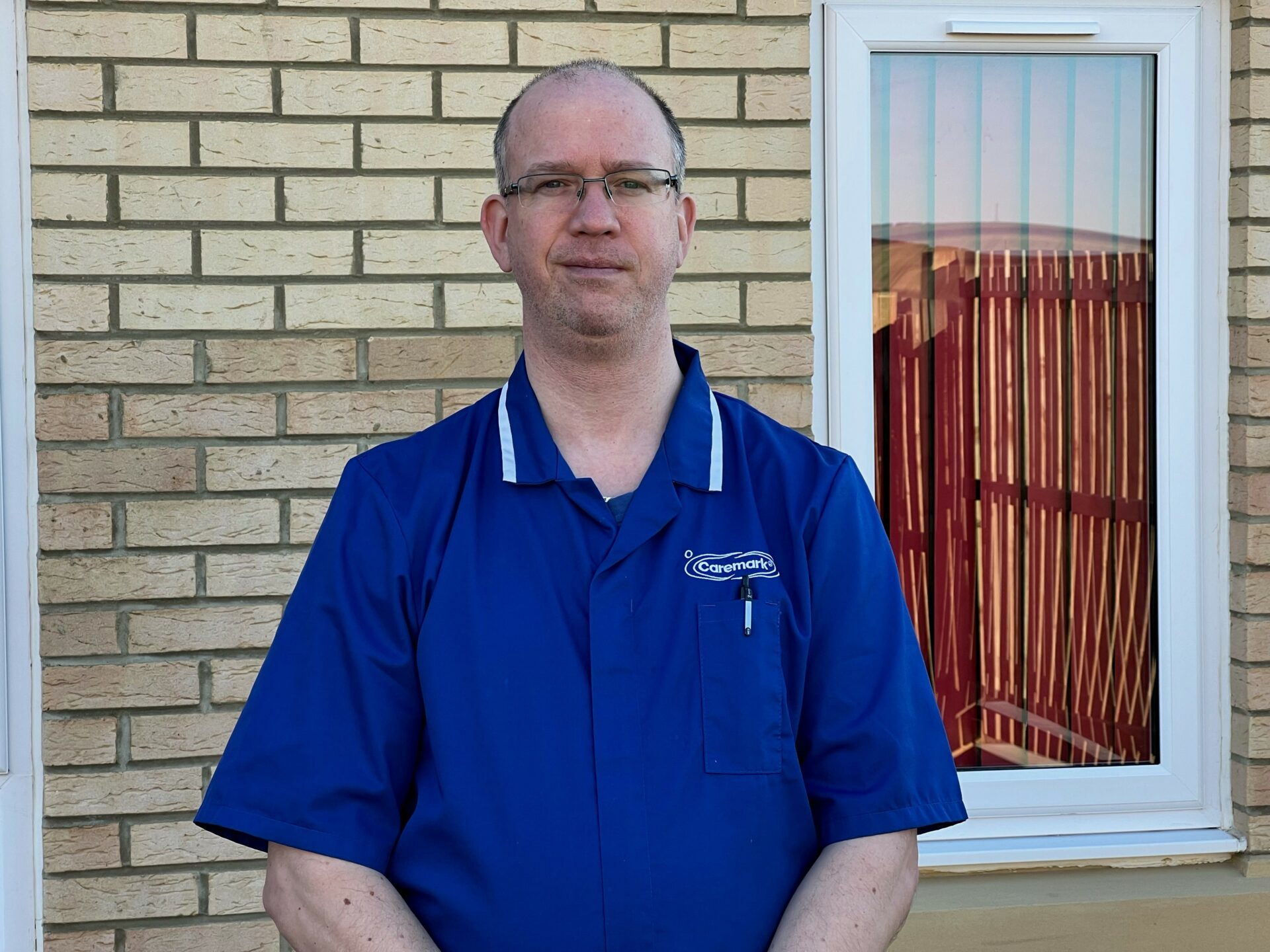 It took a while for Justin Dunnett to find a job in which he is making a difference but it was worth the wait for his customers at Caremark Redcar and Cleveland.
Justin remembers his first job after leaving school was working on a milk round, getting up at 2.45am and working till 7.30am.
After that he did pub work then spent 14 years in an egg packing plant before it closed down and he found himself a thirty-something looking for another job
"I'd always done unskilled manual work. I was never one for school or college, I preferred working with my hands rather than academia," says Justin. "That's why I love working for Caremark, it's learning on the job and making a difference, you're on the move and every day is different."
Justin, now 50, who has the experience of bringing up his own children, was advised to apply for a care job by a friend working in the sector. Now, 16 years later, he's still in the business, including the last eight years with Caremark Redcar and Cleveland.
"It's wonderful to visit someone in their home and leave them in a better state than when you arrived," he says. "I always try to put myself in their position, they might be bedbound, unable to clean or dress themselves. We are able to assist them in their everyday needs and help them to preserve their dignity, making a difference to their daily lives and that is so rewarding."
On other days Justin might be helping people get out and about, taking them shopping, leisure activity or a drive out in the countryside. He's been supporting one customer who suffers from autism, aspergers and a level of disability since he was just six-years-old and Justin had just started with Caremark.
"At first I thought it was really about providing some respite for the parents, so they could have a break, safe in the knowledge their child was in good hands," says Justin. "Now he's a teenager it's more about his needs, getting out and about, social skills and independence and providing an alternative person to trust and confide in."
Outside of work Justin is an avid gamer and enjoys time with his children.
His advice to anyone thinking of getting into the profession is to find someone who works in home care support and spend some time chatting to them about the job. Also not to underestimate how important life experience is for carers.
"It's important to have empathy and to be able to relate to people from different backgrounds and with different life experiences –I'm able to do that because I've had quite a bit of that myself," he says.