Caremark Worcester and Malvern Hills
01905 452595
Polysec House, Blackpole Trading Estate West
,
Worcester
,
WR3 8TJ
e :
worcester@caremark.co.uk
Sometimes a traumatic event can change your life completely. My husband's death did just that, following a fall, which left me very dependent as he...
read more testimonials >

Jobs with Caremark
Find your perfect career in care
click here >
20 Apr 2017
We are in the Worcester News!
Caroline has had an article published in the Worcester News about her nomination for an award.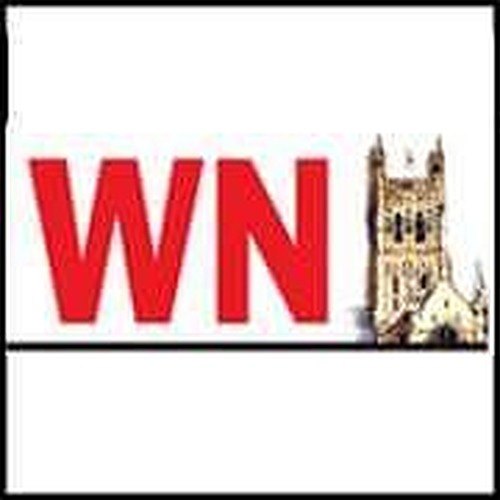 A 'PASSIONATE' care entrepreneur has been nominated for an international award after setting up a dementia service based in Worcester.

Caroline Balmer who established Worcester-based Caremark on the Blackpole Trading Estate in Hindlip Lane has been revealed as a finalist in the 'Inspirational Achiever' category of Pitman Training's SuperAchievers awards.

The finalists, announced on Friday, were chosen from hundreds of nominations from across the globe.

The 36-year-old was nominated in the annual awards after founding a dementia care service and is in the running with two other finalists.
Voting is now open to the public before the judging panel make final decisions.

Mrs Balmer, who is planning to move to Worcester but hails from Cleobury Mortimer on the Shropshire/Worcestershire border, previously worked in the care sector for over 15 years, first working as a community care worker and progressing through to care manager.

Through her work she saw first-hand how dementia can affect a person and their family members.

She was affected personally too when her nan developed Alzheimer's Disease.

Through her experiences, Mrs Balmer was driven to start her own business to provide the high level of service she feels those in need deserve, beginning Caremark (Worcester and Malvern Hills).

Once registered a solid recruitment drive was put into action to recruit and train the new staff ready for a role caring for the vulnerable.

While tackling the processes and legalities of setting up a new business, Mrs Balmer was also studying for a degree in dementia studies .

Her husband Dave supported her in her efforts and maintained his role as a postman.Now the business is more established he has joined the business, managing recruitment.

Mrs Balmer completed her degree within the first year of training achieving a 2:1.Caremark has been trading for over 12 months and now handles over 60 customers and employs over 30 staff members.

Plans are already underway for further business growth with hopes to be able to provide a further 40 jobs and expand further afield. A recruitment office opened recently as the business continues to grow.

Mrs Balmer hopes to involve herself with charity fundraising and become a dementia specialist service.

Mrs Balmer, when asked why she should win the award, said: "It's hard to blow your own trumpet but I am very proud of what I have grown in one year of business. I have gone from picking up the keys to an empty office to becoming a thriving business in 12 months, as well as completing a degree.

"I have created a vibrant, diverse team of 35 lovely people who go out every day and provide care and companionship to people in their own homes. It's something I am passionate about and it is exciting and rewarding to watch it grow and change people's lives.

"It would be amazing to receive an award and would be testament to everyone in the business and the great work they do every day."

All winners will receive a cash prize of £500 to help them on their way to achieving their goals and a free distance learning training course from Pitman Training Group.Winners of the SuperAchievers are determined by a combined judges vote and the public vote.

Voting is now open for Caroline at www.pitmansuperachievers.com until April 27.
Here is the link to the origional article
http://www.worcesternews.co.uk/news/15225551.Woman_who_founded_Worcester_based_dementia_service_up_for_international_award/
< Back to all News Articles