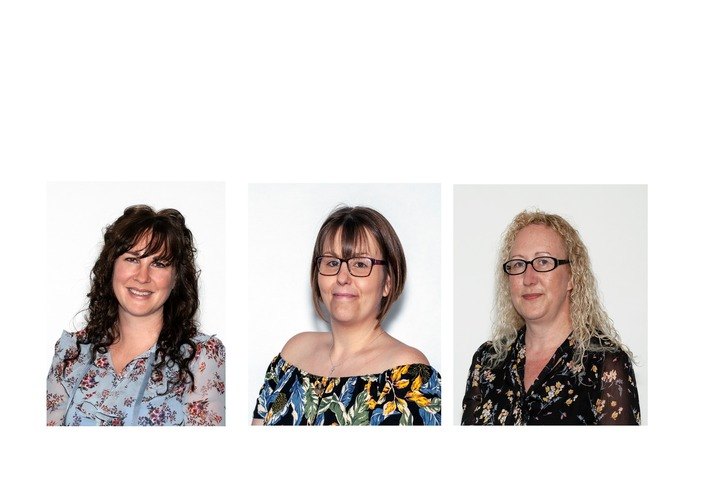 10 Dec 2019
Caremark Thanet's New Directors
Caremark Thanet has been providing domiciliary care services to the residents of Thanet for over 7 years. During this time, it has developed an enviable reputation for the quality of the care it provides, the way it engages with its community and the career opportunities it creates.
Caremark Thanet has always been passionate about creating opportunities. Working for Caremark Thanet is not just a job: it is a career; a career with endless opportunities to develop and progress; opportunities to develop and progress that are limited only by ambition and talent. Ambition and talent will always find a home at Caremark Thanet. Caremark Thanet will always promote from within where this is possible.

Costain Care Limited, the company that trades as Caremark Thanet, recently appointed three new directors. The three people appointed to directorships, Xana Welch, Kerry Hill and Jemma Clayton, are first class examples the company's ethos of internal promotion. Caremark Thanet was founded by Garry and Jayne Costain in 2012. Jayne commented:

"When we started Caremark Thanet, we had a number of goals. One of our goals was to create employment opportunities, and we have done this. So, I cannot tell you how pleased I am that three people have joined us and worked their way to the top of the organisation through their own talent and hard work."
Xana joined Caremark Thanet in November 2016. Xana has quite a varied CV. She was a foster carer for six years - 2 years with Kent County Council and 4 years privately; before joining Caremark Thanet, she had worked in care for eleven years and has also worked as a bar manager. Xana initially joined Caremark Thanet as a supervisor. Xana is appointed to the post of Director of Education and Innovation. In addition to this, Xana has been appointed as the Registered Manager for Caremark Dover.

Kerry joined Caremark Thanet in March 2017. Kerry brings vast care experience with her. She worked in both residential and domiciliary care for over 15 years as a care and support worker, supervisor and care co-ordinator. Kerry also spent short periods working in retail and hospitality. Kerry initially joined Caremark Thanet as a Care Co-ordinator. Kerry is appointed as the Director of Safeguarding and Compliance. In addition to this, Kerry has been appointed as the Registered Manager for Caremark Thanet.

Jemma joined Caremark Thanet in October 2016. Jemma has an artistic background and gained a degree in Fine Art. She has run her own business, making and selling jewellery. Jemma also worked in education administration for a number of years. Jemma joined Caremark Thanet as the Business Development Manager. Jemma is appointed as the Director of Business Development and Marketing.

Garry Costain, the Managing Director of Caremark Thanet explained how:

"as an employer, I believe that I have a duty to create opportunities for people. However, opportunities, if they are worth anything, usually involve hard work. Kerry, Jemma and Xana have had a monumentally positive impact on the company. But this impact didn't just happen. They made it happen. They bought into a vision; they work incredibly hard; they are talented and ambitious. They thoroughly deserve these important positions in the company."

Caremark Thanet is an ambitious company. The company was consistently being asked to provide care in Dover, Deal, Sandwich and surrounding areas. For that reason, a new company, with the same team leading it, has been set up. Jemma, Kerry and Xana have been appointed to directorships of this company as well. The final word goes to Jayne:

"Caremark Thanet and Caremark Dover have fantastic boards of directors and Senior management Teams. I am absolutely confident that Dover will do what Thanet does so well: provide outstanding care, create fantastic opportunities and engage with the community."
Garry Costain is the Managing Director of Caremark Thanet, a domiciliary care provider with offices in Margate, Kent. Caremark Thanet provides home care services throughout the Isle of Thanet. Garry can be contacted on 01843 235910 or email: garry.costain@caremark.co.uk. You can also visit Caremark Thanet's website at
www.caremark.co.uk/thanet
.