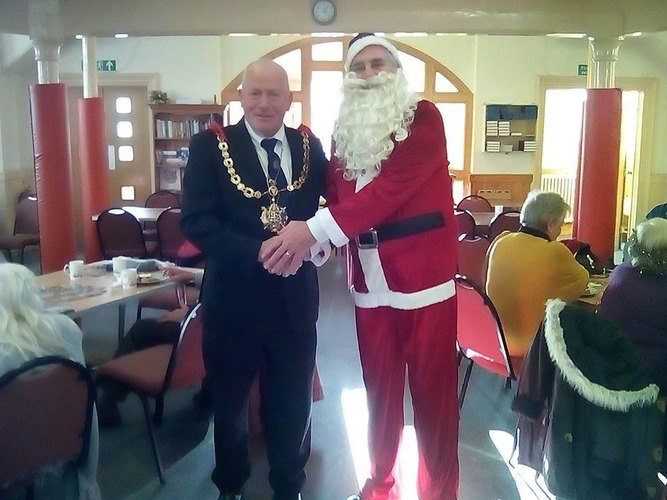 16 Dec 2018
Caremark Thanet's Christmas Carol Concert
At Caremark Thanet we are a community engaged organisation. We believe passionately that we can do more than provide outstanding home care. We do more by being a community engaged organisation.
Why Community Engagement
We live in an interconnected world. Everyone who works for Caremark Thanet, and everyone who is cared for by Caremark Thanet, is part of the Thanet and wider East Kent communities. There is extensive evidence that shows that
connected communities
are healthier communities. We believe that our community engagement programme contributes in a small but positive way to the store of community well-being.
Our Carol Concert
On Tuesday 11 December 2018, we held a carol concert for our customers and other members of the community. We held the event at the
Salvation Army Headquarters
in Ramsgate and were overwhelmed with the number of people who attended. We should like to say thank you to the Salvation Army for their hospitality, and to the Salvation Army band for the music.
A very special thanks goes to the children of the choir from
Bromstone Primary School
whose performance was nothing short of outstanding. The whole room was buzzing at long after the performance had ended.
We should also like to say than you to all our carers who turned out to lend a hand. Events like this don't just happen. They require a great deal of hard work.
And finally, we have to say an enormous thank you to our special guests, both of whom took time out of their busy schedules to be with us. Santa Claus looked resplendent in his new outfit that he got himself fitted out for especially for the occasion. Thank you Pete and Pauline Simpson from the
Margate Handbook
for putting us in touch with Santa.
And thank you to the
Mayor of Ramsgate
, Trevor Shonk. Trevor works tirelessly for Ramsgate and the people of Ramsgate and the connection he has with local people was evident on Tuesday.
Our event was such a success that we will repeat it next year.
Garry Costain is the Managing Director of Caremark Thanet, a domiciliary care provider with offices in Margate, Kent. Caremark Thanet provides home care services throughout the Isle of Thanet. Garry can be contacted on 01843 235910 or email garry.costain@caremark.co.uk. You can also visit Caremark Thanet's website at
www.caremark.co.uk/thanet
.