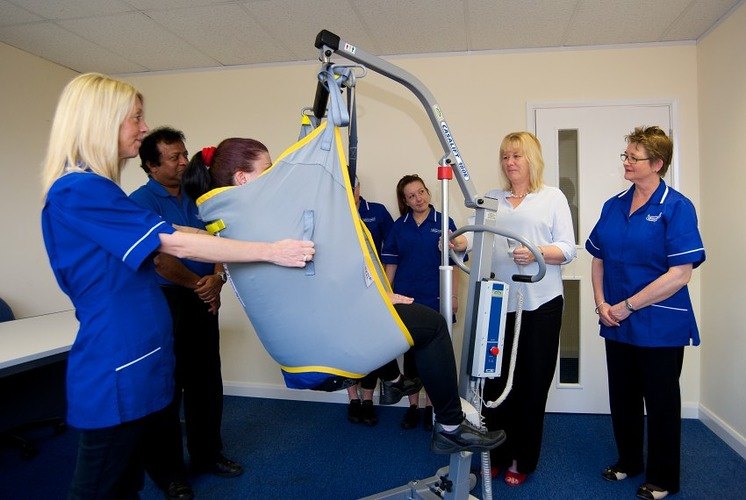 18 Jan 2018
Caremark Thanet Announce a Training Partnership with East Kent College
Caremark Thanet: Transforming Domiciliary Care
We have been providing care in Thanet for just over five years. We have developed a very good reputation. The care we provide is good. However, we want to go further. We want to do more, and we want to do it better. We want to offer more to our customers, our carers and our community. We want to transform domiciliary care.
Our Ethos

Our vision to transform domiciliary care fits perfectly with our business ethos. Our ethos is based on the inseparable connection that exists between our customers, our carers and our community. Our ethos states that "We believe that our customers are the most important people
for
our business; that our care and support workers are the most important people
in
our business; that a socially responsible business is most important for everyone."
Our ethos is not something to which we pay mere lip service. Our ethos guides our business practice. The equation is a very simple one. Without our customers, there would be no work for our carers. Without our carers, our customers would have no one to care for them. Our customers and carers (all of us) are part of the wider Thanet and Kent community.
Our Partnership with East Kent College
Our vision of transforming domiciliary care, however, must start with our care and support workers. More specifically it must start with the training that we can provide. Again, there is a simple equation: talented people with access to outstanding training will provide an outstanding service. We are very excited, therefore, to announce that we are partnering with East Kent College to provide a significant amount of our training.
East Kent College
is one of the largest and most successful colleges in the country. If you read the college's Ofsted report - which you can do
here
- you will see that we are partnering with an organisation that shares our commitment to pursuing excellence.
In the next few days we will be announcing our first suite of health and social care training courses. These will be linked to 30 hour contracts. They will be full level 2 and level 3 courses. There will be 10 places available for our existing carers and 5 for external candidates. We are likely to have 3 or 4 points throughout the year where more places are offered, both internally and externally.
These initial courses are for people working 30 hours. Many of our carers work fewer hours than this. In the next few weeks, we will be offering a number of other courses designed for people working part time. Everyone working for us will have the opportunity to access the training that will help them achieve their potential.
Our first aim is that within 5 years we will be recognised as a centre of excellence for domiciliary care training - we will set the benchmark for domiciliary care training excellence; our second aim is that within the same time period all of our care and support workers will have, as a minimum, a full level 2 qualification in health and social care, or will be working towards gaining one.
We are looking to recruit, retain and develop the most talented care and support workers in Thanet. We want people who share our views that when you work for us you are not just a carer, you have a career; that caring is not just a job, it is a calling; that domiciliary care is not a home for apathy, it is a harbour for ambition.
This is an exciting development for us; it is an exciting development for our carers; for our customers and for our community.
Garry Costain is the Managing Director of Caremark Thanet, a domiciliary care provider with offices in Margate, Kent. Caremark Thanet provides home care services throughout the Isle of Thanet. Garry can be contacted on 01843 235910 or email
garry.costain@caremark.co.uk
. You can also visit Caremark Thanet's website at
www.caremark.co.uk/thanet
.