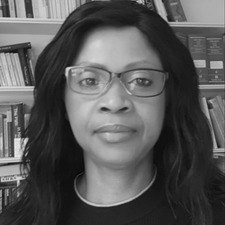 Thandekile Slade
Managing Director
Thandie has worked in health and social Care for over 13 years, and has a wealth of experience. Through working in the health and social care industry Thandie has gained knowledge and transferable skills. Thandie has experience in working with varied age ranges from young to old individuals with complex needs including mental health, learning difficulties, substance misuse, brain and spinal injury and end of life care.

Thandie was inspired to purchase the Caremark franchise based on her experiences of working in the health and social care industry. Her passion for the care industry was driven and inspired by caring for her mother in law who was terminally ill from cancer and sadly passed away. This personal experience led to the inspiration for Thandi to want to provide the same level of care to others in the community. Thandi would like to inspire and train other carers to provide the best quality of care that Caremark is known for.

Swansea Caremark is a family run business working along side a professional team that are passionate and dedicated to providing each client with a holistic individual package of care delivered to the highest standard within the community.