Caremark Rother
01424 819 000
11 Napier House, Elva Business Centre
,
Bexhill-on-Sea
,
East Sussex
TN39 5BF
f :
01424 222 647
e :
rother@caremark.co.uk

Jobs with Caremark
Find your perfect career in care
click here >
Home Care in Rother
Our office is based in the Elva Business Centre, Bexhill-on-Sea, from where we believe in delivering person centred care, to those who wish to remain living independently in their own homes. Who we support:
We provide personal, social and domestic support to a wide range of customers including:
Older people
Adults with Dementia
Those requiring end of life support
Adults with Learning Difficulties
Adults with Physical Disabilities
Carers
The services we offer vary and can be arranged according to your exact needs. As an example, we provide:
Companionship
Personal Care
Sitting Services
Full-time care
Live-in Care or overnight support
Shopping
Light Domestic Help and Meal Preparation.
We work with every Customer and their loved ones to develop an individual and personalised home care plan that suits their needs. This can be as much as a 24 hour intensive support, or simply from 30 minutes of personal care and support. We are confident in delivering a quality service to all our Customers.
We are an approved provider for East Sussex County Council and a member of the
East Sussex Support with Confidence scheme.
If you would like to learn more about services please call us on 01424 819000 or send us an email to
rother@caremark.co.uk
We provide services in Rother and Hastings including: Bexhill, Battle, Hastings, St Leonards, Icklesham, and Fairlight.
Caremark (Rother) is a franchise operating under licence by L J Homecare Ltd. Registered in England with company number 7306292. Registered office: 11 Napier House, Elva Business Centre, Elva Way, Bexhill-on-Sea, TN39 5BF.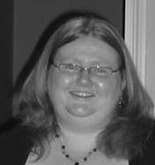 Come and meet the dedicated team
Managing Director
Louise Johnson
Louise has been involved in the Social Care sector since 1999. Louise's process driven approach and business experience lead and support the team at Caremark (Rother) ensuring quality and...
t : 01424 819000
e : rother@caremark.co.uk
Latest news from Caremark Rother
03 Sep 2013
Read Full Article >
"A professional service provided by sensitive & caring staff" Read the full review on NHS Choices at: http://bit.ly/1FqCb8V
read more testimonials >
---
Affiliates and Accreditations