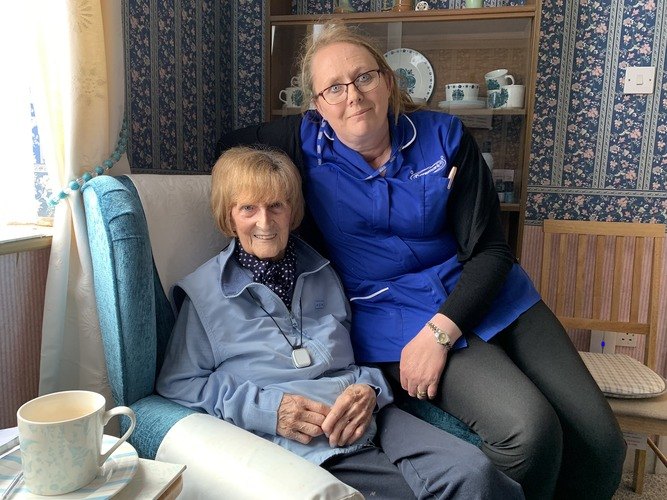 08 Jul 2019
Supporting Doreen
There's no place like home for Doreen Bellhouse, after all she has lived there for over 50 years.
However, after suffering two falls resulting in reduced mobility, the prospect of remaining in her home for any longer started to diminish.
But, in 2019, Doreen became a customer of Caremark Redcar and Cleveland and we started providing her with our home care services.
Our carers visit Doreen three times a day to support her in staying in the home which holds so many happy memories for her.
Still fiercely independent at the age of 91, Doreen still likes to do as much as she can by herself, so we encourage that and helps with the things she finds a little bit more difficult.
This includes escorting her when she goes shopping, to be there just in case she suffers another fall.
Mainly, Doreen likes the company of our carers.
These include Diane Wynn, who is Doreen's regular carer.
She says: "I like to have a laugh and a natter with Diane; she has become more than just a carer to me, she is my friend. "She knows exactly what I like, and I don't like, and we get on so well.
"I have lived in my home for over 50 years and carers like Diane are helping me to remain here and supporting me to be as independent as I can. I couldn't be happier with the care I receive."