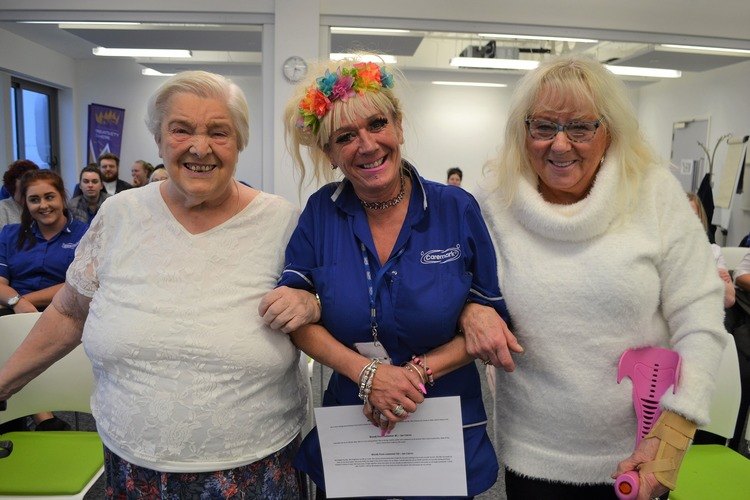 06 Mar 2019
Staff compliments
In the first of a series, we share some of the hundreds of compliments made about our staff by the people they provide care for.
"Debbie has made by life easier and we always have a laugh. This is what I need from a carer and she has also become a friend."
"Pat generally cares and has changed my life in so many ways it is difficult to describe them all."
"Kevin always listens to me and helps me focus on things. He makes me feel better about myself."
"Georgia is a very fun person to be with and made me my very own playlist for the car, which I love. She plays with me on the trampolines and in the soft play area and I like going out with her."
"Lisa has intuition and I feel totally relaxed when she visits me. She has helped me to improve my social skills and I am now starting to let more people into my life, which is a huge step for me."
"Linda doesn't only do her job well; she genuinely cars for her job and all her customers and she gave me the confidence to get back out into the community again."
"Lynne has given me the feeling of security each morning when I know she is coming to help me; she is very caring and considerate."
"Angela is always pleasant and treats me with great respect. She has made my life happier and worth living and is the carer of all carers."
"Kelly always goes the extra mile and helps me to maintain my independence."
"Jan makes my day. She brightens my life so much and lifts my mood as soon as she arrives. I love her to bits."