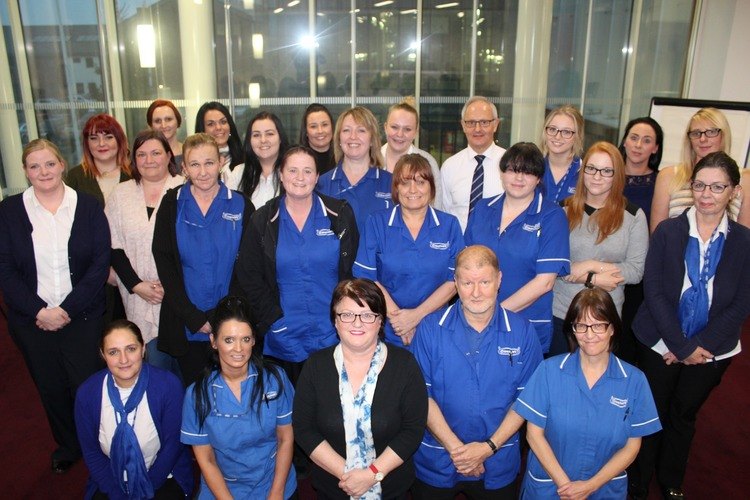 29 Nov 2016
Staff awards
Our third annual staff awards were the hardest to choose yet, with so many of our team deserving recognition.
We would like to thank our clients, and their families, for providing such lovely feedback for those they felt should win an award.
Our senior managers found it very difficult narrowing the nominations down to a short-list, never mind choosing an overall winner in each category.
This year, we held a presentation afternoon at the Redcar & Cleveland Leisure and Community Heart facility.
The winner of our prestigious employee of the year award went to Jo Cairnes, a supervisor who has been with us for four years and who supports our Care Manager Michelle when new supervisors start at Caremark.
Our special achievement award went to Paula Miller and outstanding achievement was awarded to Ebony Lewis.We also presented carer of the year awards for the six main areas where we provide care.
These went to Charlotte Dadd (Salburn/Markse), Sam Robinson (Redcar), Linda Howarth (Redcar East), Eleanor Craggy (Middlesbrough and North Yorkshire), Rebecca Wynn (Guisborough) and Tanya Dale (East Cleveland),
Charles Folkes, Managing Director of Caremark (Redcar and Cleveland) said: "Without our team there wouldn't be a Caremark and I think it says a lot that we received so many nice comments from our clients and their families this year – the most we have ever had.
"All of our staff are deserving of recognition and it was very difficult to pick the winners, such are the high standards the people who work for Caremark set."