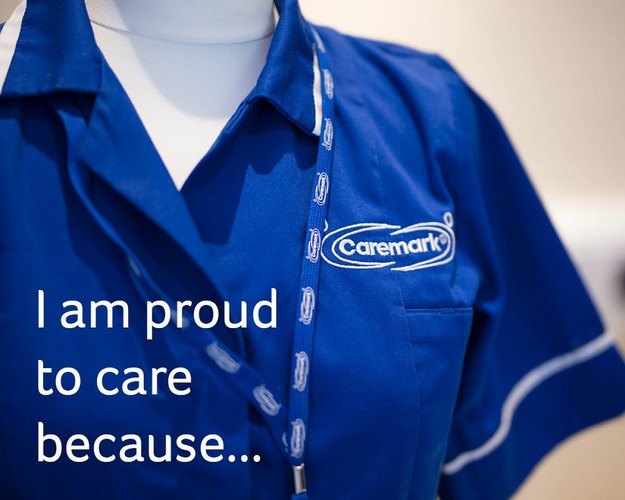 24 Jun 2019
Proud to care
We asked our amazing staff to let us know why they are proud to care and we received some fantastic responses.
Julie said: "I love my job as a carer as like helping and supporting others and making them happy and seen a difference makes it all worth while. I've always got support if needed."
Pat said: "I love my job, it is so rewarding going to see people in their home everyday and putting a smile on their face and having a lovely chat about their family and the war and making them laugh. It has its ups and downs but knowing someone is smiling when you leave and that you put that smile there melts your heart. It doesn't matter if it's a long or short call, you are so proud of yourself knowing you have made that difference to their life and you go home so happy. I have had different jobs but not one of them can ever beat this one I have great colleagues we all work great together and always there to help and support each other. Great manager and good supervisors are always there to listen if you want to talk about work or personal stuff. I love been part of the Caremark family."
Hayley P said: "I love working at Caremark and with all the carers because I like to think I am helping the clients in any way by putting a smile on their faces even just being there is making a difference to them. I would recommend Caremark to everyone as a place to work and if they needed some help for a family member."
Gemma said: "Every day I am helping someone in need and making their lives that little bit easier. And knowing that I make a difference to their day provides me with a sense of achievement. Even if it's just a 15 minute chat or a medication call, seeing that person smile when I enter their home really makes my day, I love being a carer. I don' think I would ever feel more comfortable in another job. I have great colleagues who are always at hand to help and support me."
Hayley G said: "Every day is different and each client is different yet the rewards are phenomenal. Helping those that struggle with day to day tasks, live comfortable and safe in their own homes is amazing; the sense of joy when you can see the client relaxed and happy is the best accomplishment any job could give."
Olivia said: "It brings a tear to my eye seeing what we do for our clients each and every day."

Stacey said: "Waking up in the morning knowing that you are going to put a smile on someone's face and make them laugh is the greatest feeling in the world."