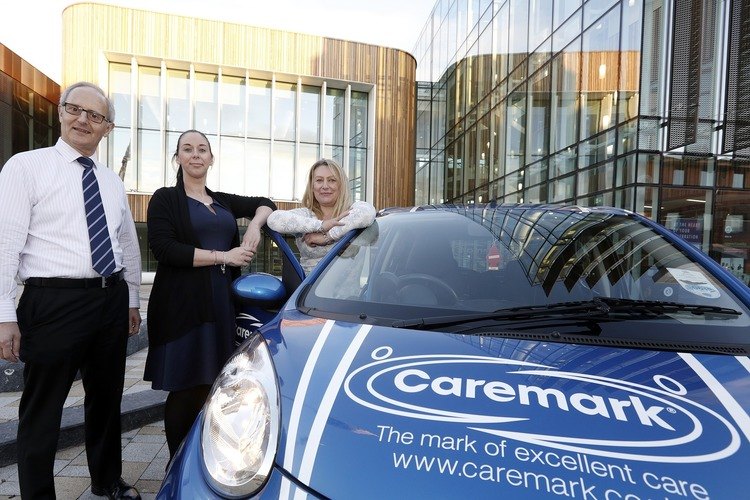 06 Jan 2015
New training centre opened for Redcar & Cleveland team
Caremark (Redcar & Cleveland) has opened a new staff training centre, as demand for its homecare services continues to grow
In the past three years the number of people employed by Caremark (Redcar and Cleveland) has increased from 60 to the current figure of 170. Until recently staff training was provided in the company's head office in Guisborough, but due to its rapid expansion there was no longer enough room to accommodate everybody.
To manage the extra team members, Caremark (Redcar & Cleveland) has now opened a dedicated training facility in the Redcar Leisure & Community Heart complex. The facility is being used to provide training for new staff, as well as the continuous training that all employees undertake. The type of training will include moving and handling, medication, health and safety and first aid.
Charles Folkes, Managing Director of Caremark (Redcar & Cleveland) said: "Given the rapid growth of the company in the last few years it was no longer possible to provide staff training in at our head office Guisborough because we need the space for the senior management and administrative team.
"Having a larger training centre in Redcar will enable us to carry out everything from initial induction training through to more complex courses in one dedicated facility.
"We believe the new centre can only be of further benefit to our staff and ultimately the people we care for."
The number of care hours provided by Caremark (Redcar and Cleveland) each month recently passed the 18,000 mark - the most in the company's six year history. This makes it the second most successful Caremark franchise in the whole of the UK and Ireland. This rapid growth has been fuelled by the demand from people to remain in their own homes rather than going into residential care, but also as a result of the company diversifying into other areas, such as extra care scheme management rapid response and reablement.
Caremark is a preferred supplier of Redcar and Cleveland Borough Council and North Yorkshire County Council.
Mr Folkes added: "There's no reason to believe we won't increase the number of hours we provide further in 2015, as well as employing more staff.
"We have even employed a full-time recruitment coordinator who will be responsible for ensuring we attract the right calibre of staff to ensure our growth continues in the coming years."