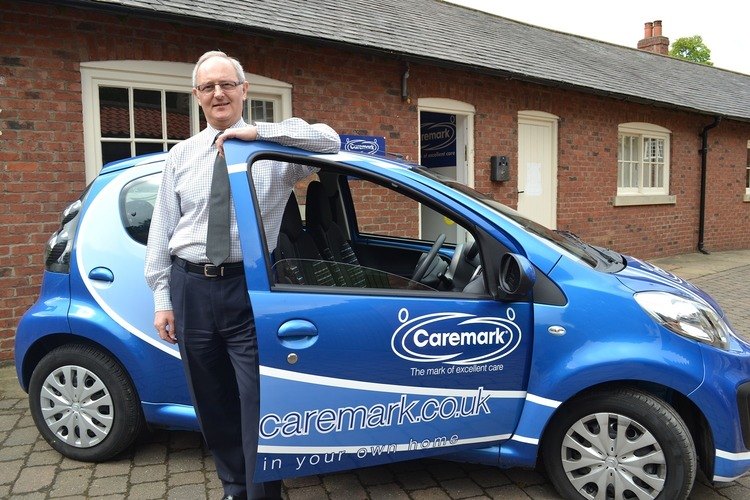 29 Oct 2015
MD calls for urgent funding of social care
A care boss is warning of the risk of "catastrophic failure" to support people who receive state-funded care at home if under-funding of the social care sector is not addressed.
From April 2016 the Government will introduce a compulsory National Living Wage of £7.20 per hour for all workers.
This will have a particularly big impact on the social care sector and whilst the National Living Wage is being supported by providers, there are real concerns on the effect it will have on those who receive care in the home.

Charles Folkes, Managing Director of Caremark (Redcar and Cleveland), said: "It has been estimated that to address the existing under-funding of homecare and implement the National Living Wage will require an increase of at least £753 million from councils and the NHS in the first year alone.

"As local councils purchase over 70% of all homecare through companies like Caremark they would need to pay more for our services, but with reductions in local authority budgets, this is going to be very difficult.

"Without urgent action from Government and local authorities to address the deficit in funding, continued supply of state-funded homecare will become unviable at a time when Government looks to social care services to support an over-stretched NHS.

"Resolving this issue now is critical because there is a serious risk of catastrophic failure to support people who receive state-funded care at home."

Caremark has joined the United Kingdom Homecare Association in lobbying the Government and it has also enlisted the support of local MPs.

Redcar MP Anna Turley recently wrote to Chancellor George Osborne saying: "There is a serious risk to services which are essential in supporting people to live at home across the country.

"I have seen first-hand the extraordinary care and support that Caremark provides to my constituency. They work hard to rebuild confidence, and provider a resemblance of normality to many children, young people and adults. The importance and relevance of their work in my constituency is second to none."