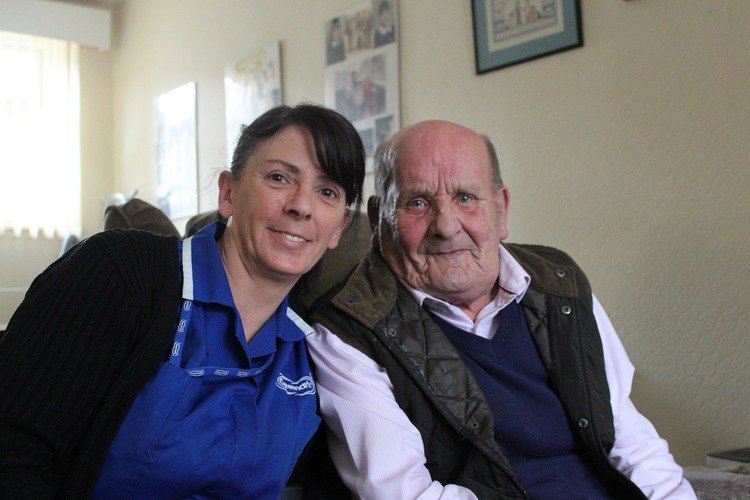 16 Nov 2016
Mature carers targeted
People aged 40 and over and parents whose children are no longer dependent on them are two of the key targets for Caremark (Redcar and Cleveland), which is seeking to create at least 70 new jobs over the next 12 months.
Caremark (Redcar and Cleveland) has launched a campaign to recruit more carers, with a target of at least six people each month over the next year.

It is particularly keen to attract those who may not previously have considered a career in care.

One of their key targets are people aged 40 and over. This is because statistics show that given their life experience, older people are more likely to be suited to a career in care.

Parents of children who are no longer dependent on them are also another target.
Charles Folkes, Managing Director of Caremark (Redcar and Cleveland) said: "Recruiting and retaining people in the care industry is a national problem and there are a number of reasons for this, including perceived poor pay and conditions of employment.

"It is different here at Caremark because we pay the Living Wage, we invest in the development of our staff and are flexible in relation to hours of work.

"We now want to cast the net wider and seek out those people who perhaps haven't even considered a career in care.

"This includes people who may be caring for a friend or loved one on an unpaid basis, mums and dads whose children are no longer dependent on them and are looking for a new challenge and those who have retired from full-time employment but would still like to work on a part-time basis to stay active.

"There has never been a more important time to work in care. The population is getting older and the number of people requiring homecare is increasing, so we need high calibre people dedicated to helping those in need."

The oldest current carer working for Caremark (Redcar and Cleveland) is 64-year-old Rita Yeoman, from Redcar.

She said: "I worked in retail for most of my life and apart from fostering I had no previous experience of care.

"I soon became bored of retirement and I decided to give care a try. That was five years ago and I haven't looked back.

"I work around 20 hours a week looking after four people and all are within walking distance of my home. Every day is different and you get to meet nice people and go away thinking you have made a real difference."
Another carer, 49-year-old Sandra Wanless, from Guisborough, said: "I love being a carer. Being able to build up someone's trust and respect so they feel comfortable with you in their own home is so rewarding."
People interested in finding out more about a career in care with Caremark (Redcar and Cleveland) can contact 01642 634706 or email
redcar@caremark.co.uk