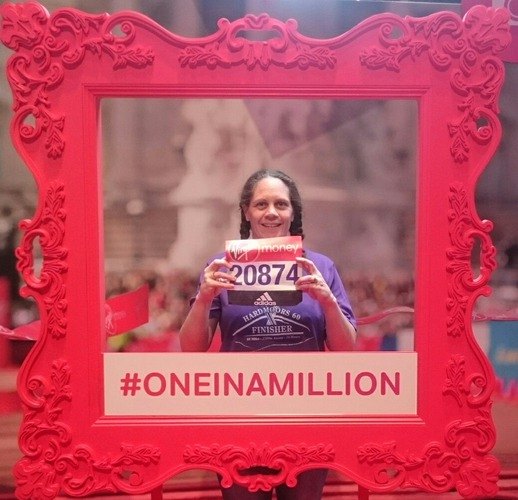 01 Aug 2016
Marathon Woman
A carer from Caremark (Redcar and Cleveland) completed her first London Marathon to raise funds for the charity which supports her daughter.
Super-fit Kelly Brearley, 39, ran this year's Marathon in just under 5 hours in aid of The Junction Foundation.

The Foundation provides support – through their Young Carers Service - to Kelly's 12-year-old daughter Molly, who helps Kelly and her husband Michael care for their eight-year-old autistic daughter Lottie.

Kelly, who works as a carer for Caremark (Redcar and Cleveland), raised £125 in sponsorship and this has now been match funded by Caremark, bringing the total to £250.
Kelly said: "I only took up running six years ago but I have already completed five marathons, as well as running off-road races like the hardmoors.
"I really enjoy it and being able to raise money for charity makes it even more worthwhile."The Junction have provided wonderful support to Molly who does such an amazing job helping us to care for her sister, so it is nice being able to give something back to them.
"I would like to thank Caremark (Redcar and Cleveland) for their generous gesture in doubling the amount I raised in sponsorship."
Kelly started working for Caremark two years ago, following an 18-year career as a nurse. She gave up nursing to help care for Lottie, which she is able to combine with her part-time role caring for older people and young adults in Redcar.
Given her nursing background, Kelly also runs medication training sessions for staff at Caremark.
Caremark (Redcar and Cleveland) Care Manager Michelle Tart said: "Kelly is a fantastic employee and a real inspiration, and we are glad to have been able to contribute towards her fundraising efforts."