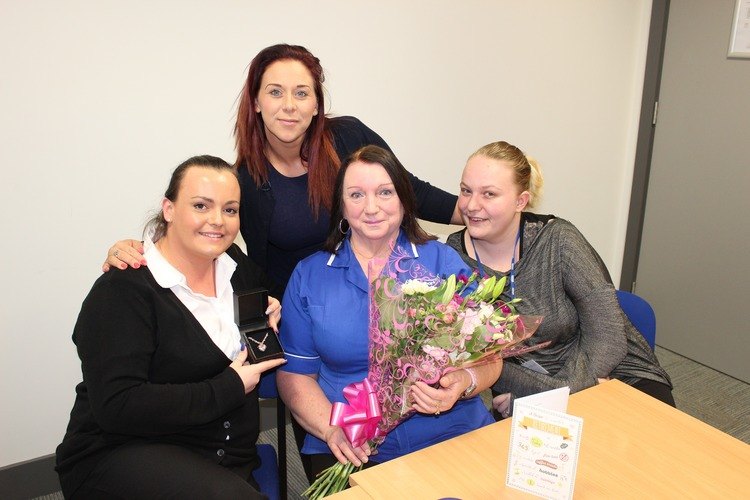 03 Jun 2016
Jeanette retires from care, or does she?
A woman has retired after 30 years working in the care industry, with a wish from Caremark (Redcar and Cleveland) that we could clone her!
Jeanette Mason's retirement may be short-lived, however, as she is hoping to return to work in a voluntary capacity.
Jeanette has worked in a number of care settings during her career and for the last three years has been employed by Caremark (Redcar and Cleveland).
The 63-year-old says she will be putting her feet up for a little while but expects to get bored easily and hopes to return to do voluntary work with Caremark.
Jeanette said: "Being a carer is not a nine to five job so I am used to getting up early and returning late, and always being busy."I have loved being a carer so if I could use what I have learned in a voluntary capacity to help others that would be great."
Jeanette was presented with flowers and a pendant to mark her retirement.
Caremark (Redcar and Cleveland) Care Manager Michelle Tart said: "Jeanette is the first person to retire from Caremark and she will be missed by her clients and colleagues.
"She is such a hard worker and if we were able to clone her that would be fantastic because she is the ideal carer."We would love to welcome her back in a voluntary capacity in the future."