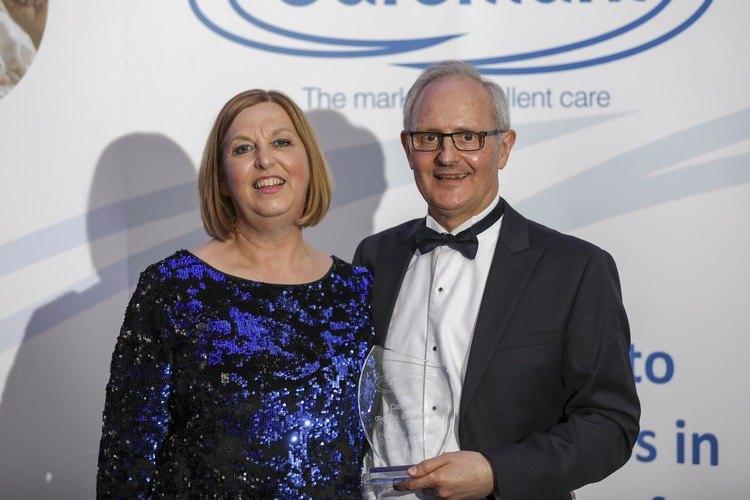 16 Feb 2018
Franchise of the year
Caremark (Redcar and Cleveland) has capped off an amazing year by winning a national award.
Caremark (Redcar & Cleveland) was recently named Caremark Franchise of the Year.
The award is in recognition of the company's success in 2017 when it achieved an outstanding rating from the national regulator (one of only 2% of care providers national to achieve this), launched an innovative community transport with care service, moved to new, bigger offices to keep up with the demand for its services and saw three members of its team winning North East Great British Care Awards.
Caremark (Redcar and Cleveland) beat off competition from 107 other Caremark franchised offices across the UK and Ireland to scoop the award, the third time they have been given the accolade.
Speaking at the company's recent annual conference, Kevin Lewis, Chief Executive of Caremark, said: "This is a business which shows a dynamic and committed approach to growth and delivering high standards.
"They continue to forge ahead, delivering a high quality service, with flair, passion and professionalism. A great innovator, it has led the way with inspirational ideas to improve and add to their care service.
"Caremark (Redcar and Cleveland) Managing Director, Charles Folkes said: "2017 was without doubt a year of great achievement for Caremark (Redcar & Cleveland).
"These achievements could not happen without the dedication, commitment and passion of my amazing team, every one of which I am so proud.
"We continue to demonstrate that, with our culture of true human leadership where we care for everyone, there are no limits to what can be achieved."