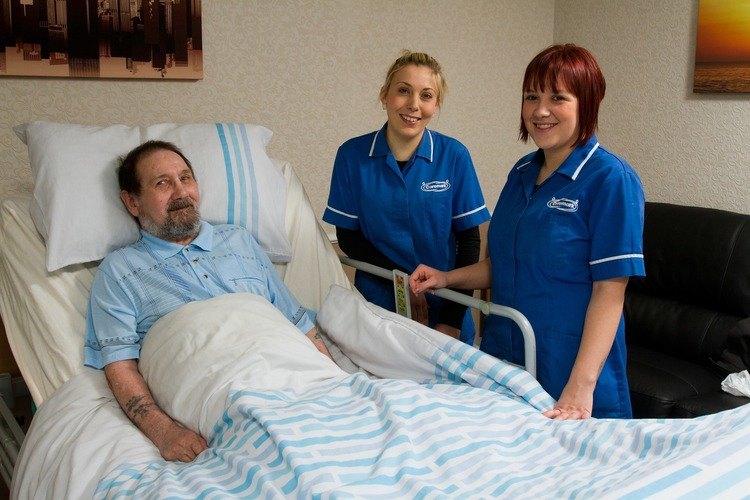 19 Feb 2014
Electronic call monitoring introduced
Caremark (Redcar and Cleveland) has launched a new state-of-the-art electronic call monitoring system aimed at further improving the service it offers to its customers across east Cleveland and North Yorkshire.
The computer and telephone-based system will allow Caremark (Redcar and Cleveland) to track, in real time, the movements of its carers to ensure calls to customers' homes are made on time and not missed.
In many cases, this is vital to the people who use Caremark's services as they may require help in getting out of bed on a morning, taking vital medication, attending community activities or preparing their meals.
The new system is also designed with the carers in mind as it alerts Caremark (Redcar and Cleveland)'s head office if they have a problem that means they cannot make an appointment, e.g. if they are stuck on traffic, ill or have been in an accident.
Charles Folkes, Managing Director of Caremark (Redcar and Cleveland), said: "Due to the rapid growth of the business we now have over 140 carers delivering care to a range of client groups, ranging from the elderly and infirm through to people with severe learning disabilities and mental health problems.
"The call monitoring alerts system will further help us to develop the quality of the service we deliver as it records staff's visits to our customers' homes in real time.
"It will provide peace of mind to the people using our services, who will have confidence knowing that if a carer can't make an appointment for whatever reason we will be alerted immediately and can make alternative arrangements without causing them any undue stress or worry.
"It will also help our care and support workers by providing them with the security that we will know exactly where they are in the event they experience a problem during a visit."
Staff will record their arrival and departure times by calling a free-phone number when they arrive at a person's home and entering a unique PIN number. This information is then captured via the computer in the head office.