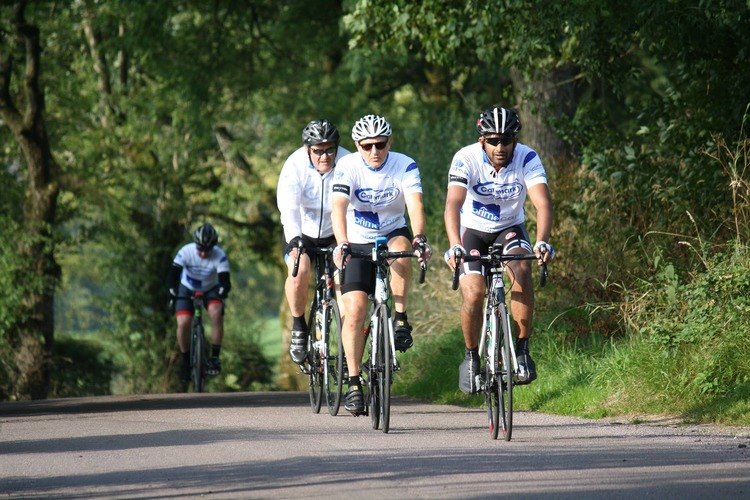 10 Nov 2015
Charity bike ride completed
Caremark (Redcar and Cleveland) Managing Director Charles Folkes was part of a team that rode 1,000 miles from John O'Groats to Land's End to raise money for the fight against dementia
Charles managed an incredible 700 miles before his ride was cut short due to a sudden illness which left him hospitalized.
But he was at Lands End to welcome the rest of the Caremark team who took part in the ten-day charity ride in aid of the Alzheimer's Society.
So far, just under £30,000 has been raised as a result of this and other charity events, with further events planned.
Charles, 60, said: "I was naturally disappointed that I wasn't able to complete the ride but looking back I am very proud that I was able to ride 700 miles in seven days, often up huge hills and in foul weather.
"Nothing can fully prepare you for a physical and mental challenge like this but it was one of the best experiences of my life so far and certainly the most physically demanding.
"We have raised a fantastic amount for the Alzheimer's Society, which does such a great job helping people with dementia.
"We provide care for people with dementia so I know only too well how devastating this can be on individuals and their families. Even though the ride was very tough, we are all very pleased to have been able to make a significant contribution to the fight against dementia."