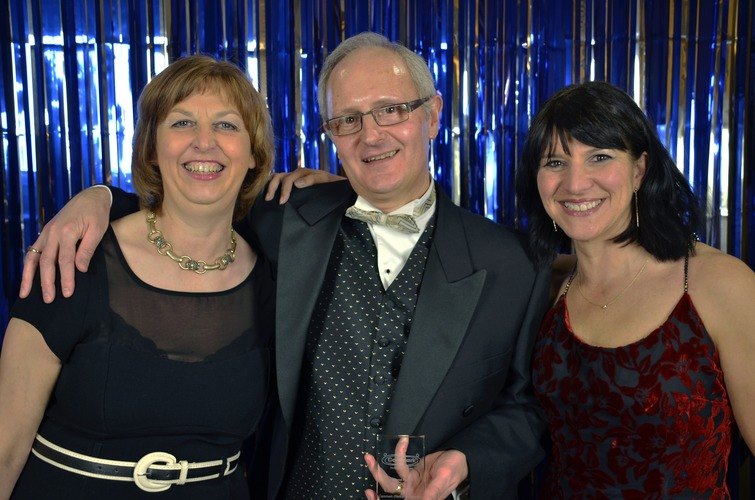 19 Feb 2013
Caremark (Redcar and Cleveland) win regional award
Caremark Redcar and Cleveland has been named northern franchisee of the year
The company beat off competition from over 15 other franchises across the north to win the award.
The award is in recognition of the way the Guisborough-based company, which employs over 100 staff, was able to grow its business in 2012, despite trading in tough economic conditions.
Caremark (Redcar and Cleveland) Managing Director Charles Folkes picked up the award at the recent annual conference of Caremark, which is one of the leading care operators in the UK and Ireland.
Kevin Lewis, Chief Executive of Caremark, said: "Redcar & Cleveland continually searched for new business opportunities throughout 2012. They have never let a door close on them and have been rewarded with exciting new opportunities.
"Their flexible thinking has resulted in successful new partnerships, such as working with Cleveland Fire Brigade to provide a 24-hour Lifeline response service.
"Recruitment is a continual process for the company and in 2012 it was able to maintain good level of growth in the early part of the year and even more impressively and demonstrated further good growth in the second half of the year.
"Caremark (Redcar and Cleveland) Managing Director Charles Folkes said: "I was delighted to accept the regional award for the North on behalf of my team.
The credit should go to this dedicated team back at the office and of course to the commitment of our care and support workers who deliver an excellent standard of care.
"I see my role as setting the standards and the culture of the business and then ensuring these values are then embraced by the entire workforce, which they very much are."