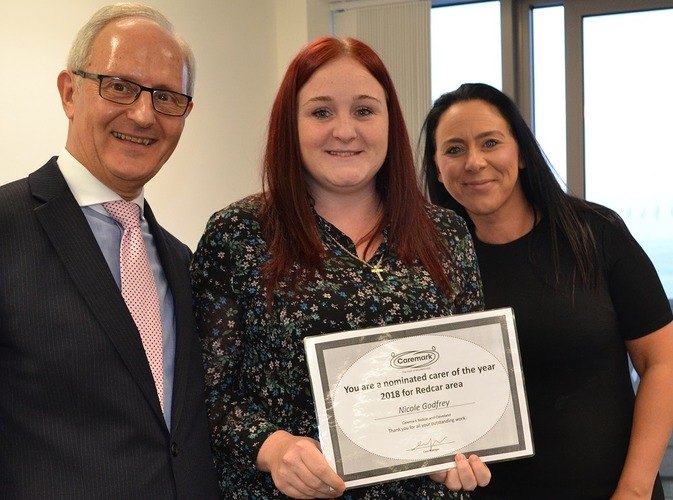 06 Mar 2019
Caremark People - Nicole
Nicole Godfrey's first experiences of care came when she was a child.
Then, she was receiving care, having had to spend time in a wheelchair while she was undergoing various operations to correct dislocations in her hips.
So, when she entered adulthood, she had a pretty good idea of what career path she wanted to take.
This led her to a job at Caremark Redcar and Cleveland where she specialises in providing palliative care. This involves staying overnight at the homes of people receiving end of life care.
Nicole explains: "It's a tough job because you inevitably get close to people in their final stages of their life, so when they pass it's obviously very sad.
"But, it's all about making their last days, weeks and months as comfortable as possible.
"It's an area I have particularly chosen to specialise in, but I wouldn't change it because it's so rewarding.
"I think it all stems back to my childhood when I needed care myself, so it means I have already walked in the shoes of the people I am now supporting."
One of Nicole's clients said about her: "Nicole is passionate about her job and nothing is too much trouble for her.

"She sits and talks to me like a human being and not a dying lady. I don't have long left on this earth so it's nice to be cared for by such a pleasant young lady. She is more than a carer; she is my friend."