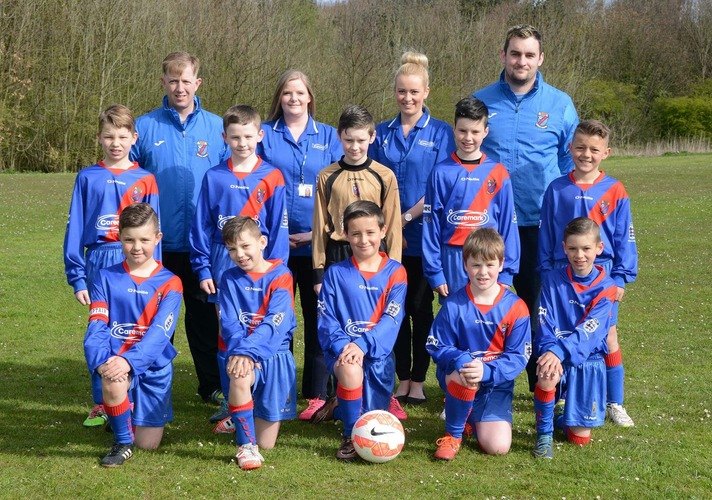 01 Aug 2016
Back of the net
A group of young footballers will be aiming to hit the back of the net this season after securing sponsorship from Caremark (Redcar and Cleveland).
Skelton United under-11s received £500 from Caremark (Redcar and Cleveland) to buy a new strip.
The boys, who play in the Teesside Junior Football Alliance League, have just come off the back off a great 2015/16 season, as under-10s, and they are about to take a big step up as they start playing 9-a-side and the offside rule in 2016/17.
Manager Paul West said: "Like all clubs at this level we rely on fundraising and the generosity of local people/businesses, so to receive £500 is massive for us.
"It has enabled us to buy kits for the whole squad and it's great for the kids when they pull a new kit on.
"They are used to having the very latest kits of their favourite teams and it's no different at this level.
"We would like to thank Caremark (Redcar and Cleveland) for their kind support."
Caremark (Redcar and Cleveland) Managing Director Charles Folkes said: "We are very pleased to have been able to sponsor the team and we hope the tops bring them luck this season.
"We have many clients in the Skelton area so it is good to be able to support the community in ways like this."