Did you know that most computers have options built into them to make it easier for people with low or no vision to use them.
Click for information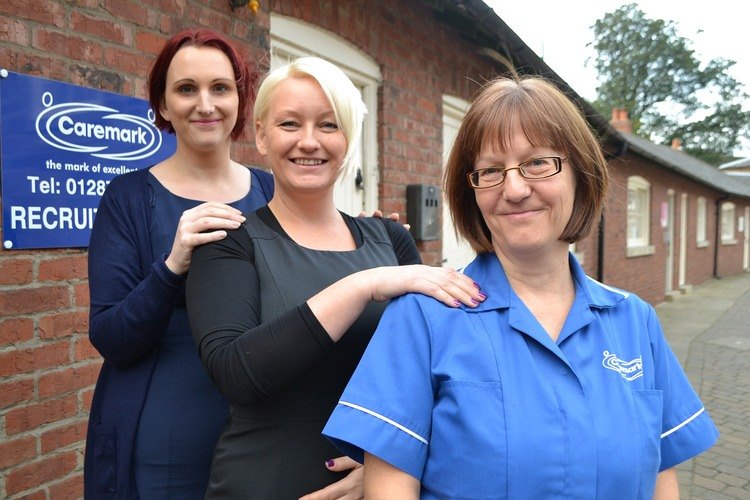 19 Dec 2013
And the award goes to...
Caremark (Redcar and Cleveland) has revealed its employees of the year for 2013.
A woman who swapped an office job for a new career looking after people in their own home has been named the Caremark (Redcar and Cleveland) carer of the year.
Two years ago, Sandra Ward was made redundant as an office administrator and retrained as a care and support worker for Caremark (Redcar and Cleveland). The move was prompted by the enjoyment she got from caring for a relative.

The 53-year-old's dedication to her job has now seen her being voted by her colleagues and clients as Caremark's Care and Support Worker of the Year for 2013.

Caremark (Redcar and Cleveland) Managing Director Charles Folkes said: "Sandra is very particular in her care work and always does a thorough job. She is loved by all her clients and is a very popular member of staff.

"She has recently started supporting people with learning disabilities and is always looking for ideas of where to go or activities to do."

Sandra, who lives in Guisborough and provides care in the town as well as in Stokesley and Great Ayton, said: "I still can't believe I have won. To me, I am just doing my job but it is very flattering to know people are pleased with my work.

"I find caring very rewarding and since starting my job I haven't looked back."

The award for office and administration employee of the year went to Helen Warner West.

Helen, 30, from Brotton, originally joined Caremark as a carer but has worked her way up to become a Care Coordinator with responsibilities that include managing carers, recruitment and liaising with clients and their families.

And this year, Caremark (Redcar and Cleveland) also gave out a special contribution award to Gillian Hurst.

The award is in recognition of the instrumental role 40-year-old Gillian has played in managing the care at two extra care schemes Caremark is now responsible for in Marske and Eston.

Sandra, Helen and Gillian all receive £100 and a certificate.