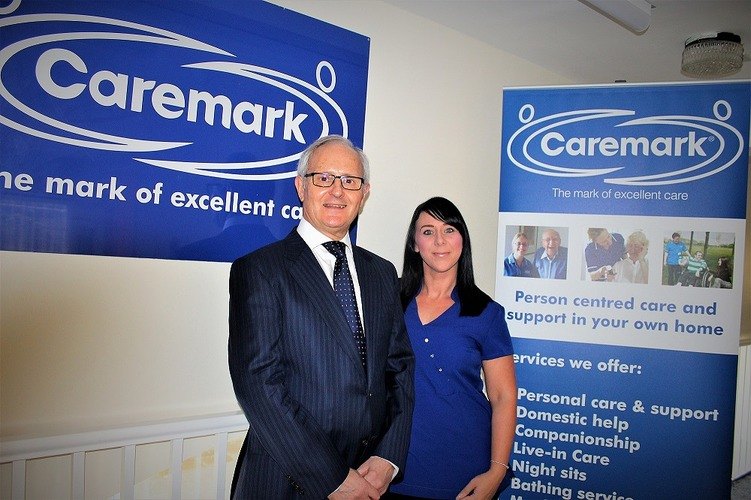 10 Oct 2017
An outstanding company
Caremark (Redcar and Cleveland) has become one of only 1% of providers in the UK to receive an outstanding rating from its regulator.
The services provided by Caremark (Redcar and Cleveland) to customers across East Cleveland, Middlesbrough and parts of North Yorkshire was deemed to be outstanding by the Care Quality Commission (CQC).
It follows a recent inspection of the company, which employs over 200 staff and delivers over 4,000 hours of care each week to a range of people in their own home, including the elderly, young people and children with physical disabilities and those with learning disabilities and mental health problems.
The wide-ranging inspection included interviews with the senior management at Caremark (Redcar and Cleveland), care workers who visit people in their homes and the clients who receive the care.
Caremark was rated in five areas – is the service safe, is the service effective, is the service caring, is the service responsive and is the service well-led – and it received two outstanding marks and three good marks.
The overall rating for the service was judged to be outstanding.
In the report summary, the inspector said: "Within this vibrant, dynamic and innovative service there was the strong sense of leadership, commitment and drive to deliver a service which improved peoples' lives.
"All the staff are committed to delivering a service that is focused totally on each person and is responsive to their needs.
"Staff are devoted to the people they support and go the extra mile to ensure people felt valued. Staff spend time chatting with people, or taking them out to do errands and their lives are enriched by contact with the service."
The report also included comments from people who receive care from the company.
Examples of these comments include:
"My carer has great wisdom and offer solutions for my health and safety that I hadn't thought of, for example keeping an area clear of clutter so I won't trip or fall."
"The care is entirely client focused."
"I think having these excellent carers has really helped me stay on top of things and I don't think I would be here without them."
Charles Folkes, Managing Director of Caremark (Redcar and Cleveland), said: "There are around 6,000 registered homecare providers in the UK and only 1% of these have an outstanding rating, so we are thrilled to have joined this small group.
"Our ethos and vision is that everyone has the right to expect a high-quality service and we are entirely focused on ensuring we deliver the very highest standards of person centred care.
"We couldn't have achieved this rating without the support of our amazing staff and clients and I would like to thank them for making us the company we are.
"We value and appreciate our staff and go above and beyond to ensure they are satisfied and happy and this is reflected in the excellent care they provide to so many people."