Absolutely fantastic home care company. Everything is always possible with them whether it's taking someone out for a coffee to food shopping or even...
read more testimonials >

Jobs with Caremark
Find your perfect career in care
click here >
12 Feb 2018
Signs your loved one needs care at home and our tips for having the 'conversation'
It can be difficult for all concerned to acknowledge that somebody you care about needs some help with day-to-day activities, let alone introducing to them the idea of hiring a care giver for help. Having 'the talk' with ageing parents or loved one's about introducing home care makes having 'the facts of life' talk with children, seem like a walk in the park and is something family members often dread!

But 'the parent talk' can be less stressful for all concerned if dealt with early and whilst the first option on the table is some care and support at home...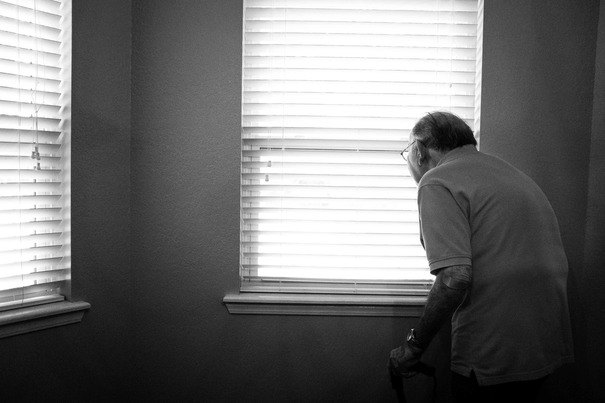 Nine out of ten seniors choose staying in their homes as their preferred form of care, so their biggest concern to overcome, is likely to be the 'i' word...independence! And an inevitable fear about losing any of it. However, getting a balance of priorities is important here. The concerns and even potential reaction of elderly parents needs to be weighed against care and concern for their safety and well being. Have you noticed a bruise from a fall, an untidy house, poor hygiene, weight loss from not eating, forgetfulness? How truly independent is your parent if such things are happening?
Once you accept that, the next hurdle is actually you and your feelings of guilt...'isn't it my responsibility? I should be able to look after them.' It's vital for you, both for your well being and your relationship with your parent, to know that they are safe in their home. This knowledge will reduce your stress and time commitments. Home care also will allow you to attend to your responsibilities and to your own children. The time you then spend together as a family can then be spent on quality of life activities.
The great news is, that once a caregiver is providing assistance in the home, the elderly person generally can't believe they ever lived without them! Be persistent, be patient and be tactical when raising the issue and recruiting professional help could be the first step to a positive change for you and your family.
Signs somebody may need some extra support at home:
Unsteady on their feet or having falls
As we get older, our muscles, joints and bones change significantly. This means that our bones break more easily, we can't move as quickly, or as well as we once did. Normal day to day tasks become more difficult, tiring, or take a lot longer to do. If you notice signs that your elderly parent is having trouble moving about, it may because they are experiencing these changes. It is important that trip hazards are removed around the home and that care is taken.
A messy home which is usually clean and tidy
You might notice that the rubbish is not being taken out, dishes are left undone or laundry is piling up. Considering the changes we face when ageing, day to day events like getting up and down the stairs can be tiring, and scary. A messy home may indicate that daily activities such as cooking and cleaning have become difficult for your parents. It may be that your parent is keeping things close by for convenience. It will be difficult to vacuum, or do much housework; things will seem much heavier with muscle deterioration. Your elderly parent will tire easily trying to continue with day to day tasks that were once easy.


Changes in mood and activity
Mood variations are only to be expected and are not necessarily a cause for concern. However, if the person seems very sad, or tearful, accompanied with a lack of interest in usual activities, not wanting to participate in their normal social activities, difficulty sleeping, or weight loss, then there is a good chance that these are signs of depression or anxiety which may be brought on by financial worries, loneliness, or coping with ageing.
Poor Hygiene
You might notice that your parents have stopped taking care of themselves, Mum is no longer combing her hair...dad hasn't brushed his teeth in a few days....the neighbour no longer sweeps her step. Poor hygiene could also be the result of Alzheimer's or even just a fear of falling. Showering and washing may be a tiring task for them too. It might also be the case that they are struggling with money, and have cut down to save on the utility bills.


Falls or Injuries
You might notice bruising and other discoloration even though your parent won't admit to falling. Frequent falls could be a sign that your loved one is struggling to do the basics, has difficulty walking or balancing by themselves or suffers from vertigo or nausea. Fear of slipping may also cause an ageing person to be afraid of using the bathroom – potentially adding to hygiene issues.
Social Isolation
You might notice that dad no longer makes any trips out of the house. Maybe he no longer keeps up with his friends or goes for walks around the neighbourhood. Social isolation can have many causes, but it could be a sign that your parents are having difficulty managing their declining conditions.
Increasing forgetfulness, concentration, or different behaviour
You might notice that Dad is always searching for his car keys, mum has trouble remembering appointments....perhaps your Aunt forgets her medication. Most of us will experience deterioration in memory and concentration when ageing, it's natural and not necessarily an issue. Though it is natural for older adults to become more forgetful, it could also be an early warning sign for Alzheimer's.You can use lists, notice boards, and reminders to help out. However, if this is progressively getting worse; they are unable to perform daily tasks, forget commonly known things, unable to follow a story, or instructions then it may be time to be checked out by the GP.
Here are our 6 tips, based on our years of experience with families facing these struggles,
to help you approach the conversation with your parent with greater success:
1. Focus on maintaining independence
Explain why hiring a caregiver is a way for your parent to maintain their independence in their own home. Of course, this is easier said than done. Perhaps paint a visual picture for them. Have they already fallen once or twice? Explain what could happen if they fall again – how it could lead to broken bones, surgery and hospitalisation, followed by a lengthy recovery period.
Perhaps highlight your concerns around how they forgot to take their medication, miss doctor appointments, miss meals...or even aren't able to get out as much. Focus on concerns or activities that are important to them. For example, your parent may resist needing help, but may be amenable to someone helping with housekeeping and preparing some meals. Or they may acknowledge that they don't like to drive at night but still want to attend their weekly bridge game. Let them know how concerned you are for them but that you know how important it is for them to be independent and that home care could be a perfect solution to that.
2. Highlight the benefits for or impact on somebody else
Explain to your parent how much you worry about them. If your parents are still living together, try suggesting that in-home care would benefit their spouse. They may be more willing to accept the care for the sake of their loved one, even if in reality, it is equally beneficial for both parents. Or if you have been acting as primary caregiver explain how hard it is for you to manage, on top of career or parenthood responsibilities. You might try saying, "Mum, I worry about you…and even if you tell me I shouldn't, it keeps me up at night. Would you try having someone come in once a week for me?"
3

.

Mitigate fear

An elderly person can act hostile towards a loved one who introduces care or even a hired caregiver at times, but this action is usually out of fear. Common fears include loss of independence, losing control and dignity and financial worries. The presence of an outsider could also leave the elder feeling vulnerable. Take this into consideration when discussing with them, raise those fears in advance and discuss each one, highlighting how you can manage each of them together. For example, highlighting how the cost of some support at home is far less than a residential home and still allows them to be independent. Respond with empathy rather than with frustration. It is important to choose an appropriate time and place for these discussions and set aside time for them.
4. Baby steps!
Try hiring an outside caregiver for in-home help on a short-term basis for respite, or recovery care, after being discharged from the hospital or after a fall. This provides an ideal opportunity for you to be assured by the level of care and to show your parent that having a caregiver is not something to fear. This often leads to them being trusting and open to receiving ongoing care. If they currently rely on you, another family member or friend as their primary caregiver or source of help, try using a holiday as an opportunity to bring in a professional caregiver. Introduce the care giver in advance, perhaps just for some companionship initially, and explain that it is for your own peace of mind.
5. Get advice from a professional
Try discussing the situation with your parent's doctor, as someone they have probably known for years and trust. If they share your concern for your parent, they are likely to want to help by talking to them, explaining why in-home care is a good option for them.
Caremark (Mid-Surrey
) also provide expert and trusted advice and support on any care concern, including signposting wider support services and providing you with further advice on how to best introduce new living arrangements for your loved one.


6. Summarise the advantages
Make quality home care provided by a hired caregiver desirable to your loved one. Some benefits for hiring professional home care for your parent may be that rather than having to move to a nursing home, they can remain at home; in-home care is often less expensive; they will be given one-on-one attention when their caregiver is there, they can maintain their routine, social visits or hobbies. Focus on the advantages - your parents can continue to age comfortably at home, they will receive personalised attention from the caregiver, with ongoing and often less stressful, support from family. They really do hate to give up their independence, but if you go about it in the right way, you will succeed!
It's vital to be able to spot signs that your elderly parents need more help. Once you have and you have followed our tips for having 'the conversation', a home care service can provide as little or as much support as you and your family require...drop-in visits, companionship, practical help around the home, and personal care.
Many children of elderly parents, especially if they live far away from them or have demanding work or other family responsibilities, find this a comfort and reassurance to know that there is support close by. An elderly parent will resist the idea of giving up any of their independence, but if you go about it in the right way, you will succeed and everybody will benefit in the end!
If you are worried about the cost of paying for professional home care, click
here
to process a request for a local council assessment of your loved one's care needs.
Caremark (Mid-Surrey) provide the highest quality of home care and support, along with advice and guidance. From personal care to companionship, we care about our clients and our community.
< Back to all News Articles