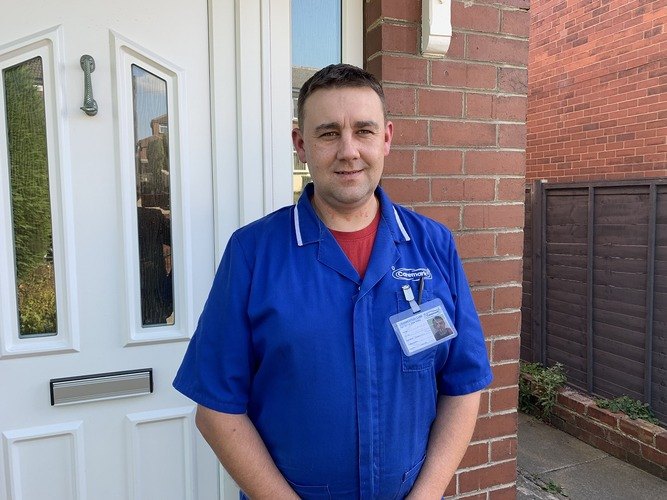 08 Oct 2019
Caremark People - Tomasz
Tomasz (Tom) Drewniaczyk holds the distinction of being at Caremark Leeds since we started providing home care in 2008.
Having come to Leeds from his native Poland a few years earlier, he was looking for a job that would interest him, and thankfully he chose us.
Eleven years later and Tom is now one of our most Senior Home Care and Support Workers, someone we know we can always rely on.
His work ethic is second to none. He's always the first to take on extra hours or help out at short notice to cover holidays or sickness.He is also someone who never stands still and constantly wants to better himself.
This has resulted in him gaining an NVQ Level 2 and 3 in Health and Social Care.
His hard work paid off a few years ago when along with his wife and two sons, they got their first mortgage and now have a house to call their own.
Tom says: "I chose to work as many hours as I can, so that means getting up at 5.30am each morning and not getting back home until 9.30pm, six days a week.
"I work half a day on Sunday, so we can have some family time in the afternoon."I don't mind working hard because it's a job I have always enjoyed and helping people to stay in their own homes is so important."
Tom is extremely popular with his clients who look forward to seeing him each day.
He adds: "For me it's all about ensuring I leave a client with a smile on their face, that's enough for me."