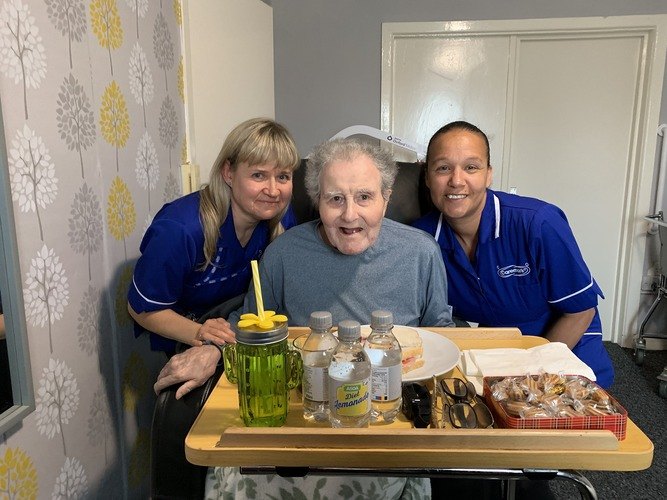 27 Jun 2019
Caremark People - Kasia and Dawn
Kasia and Dawn are two of our most experienced Home Care and Support Workers, so it's little wonder they work so well together.
They often work in pairs when a 'double up' is required, e.g. when one of our clients needs support moving in, or getting out of, bed, with a hoist often also needed.
They are so used to working with each other, there's never any duplication or having to ask what the other is doing because they know their roles and just get on with the job.
Between them they have 16 years' experience working for Caremark Leeds; Kasia joined ten years ago and Dawn joined us six years ago.
Kasia moved to West Yorkshire from Poland, where she was a teacher.
She says: "I had never worked in care when I took the job with Caremark, but in lots of ways it's similar to teaching, mainly because you need to have a caring nature.
"I have had some of my clients for ten years, which is lovely, because you do build up good relationships with someone over such a period of time.
"I also like that every day is different because no one client is the same.
"I enjoy working with Dawn; we get on well and share the same work ethic, which really helps."
Dawn previously worked in residential nursing care, so is well placed to comment on the difference between this and home care.
She says: "It's knowing that what you are doing is enabling people to remain in their own homes which is so important because there's nothing like your own home.
"To be a carer you need to have patience and it can be challenging at times, but also very rewarding."
Kasia and I understand each other and dovetail well together, and we're both always focused on providing the best possible care for our clients."