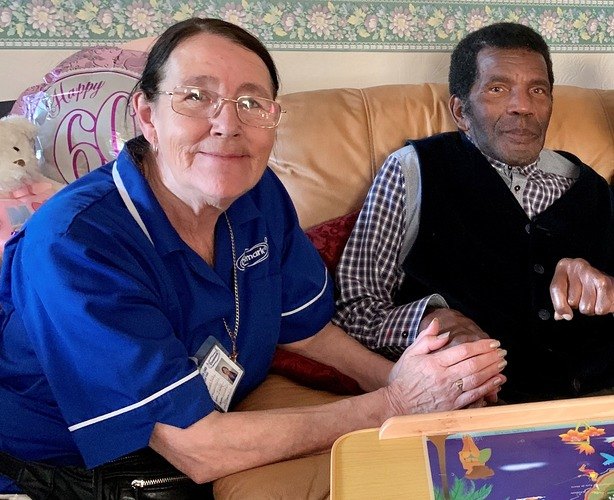 08 Oct 2019
Caremark People - Janet
In one form or another, Janet Kelly has been a carer for as long as she can remember.
It started when she was a child.
As the oldest of six siblings, she took responsibility for looking after her brothers and sisters as her mother and father ran their own pub, which meant long hours at work.
In later life, as well as working in care, she has also fostered children and looked after her grand-children, so it's fair to say she is well qualified.
Janet joined Caremark Leeds around six years ago and is one of our most experienced carers, still working full-time at the age of 66.
She says: "I am not one for sitting at home doing nothing. I like to keep my mind and body fit and active and I enjoy helping others."
Janet and her daughter Dawn, who also works for Caremark, both share the same approach to care.
She adds: "You have to care about what you are doing and not do it just because you get a pay packet.
"You need to get to know your clients by talking to them and doing things they like, so in one instance we have a client who enjoyed dancing when he was younger, so even though he now has mobility problems we still encourage him to dance when we're moving him.
"It's about treating people as equals and showing dignity and respect at all times."