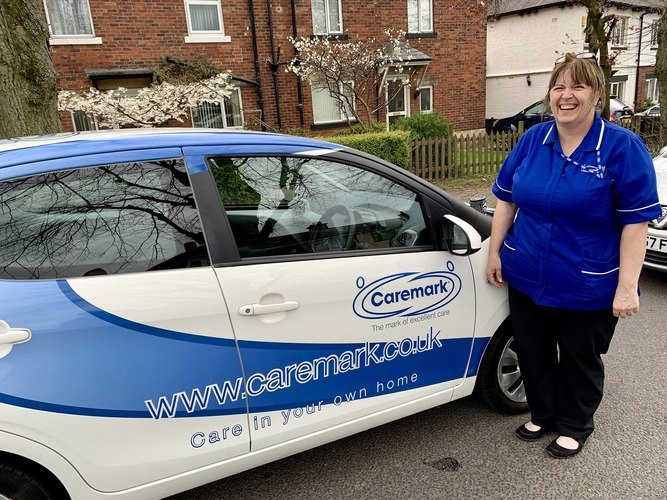 23 Apr 2019
Caremark People - Helen Ledger
In the first of a series of features looking at the people who make Caremark Leeds tick, we speak to Helen Ledger and find out why she knows a lot about caring.
Whether it was looking after her children, working in the NHS as a Community Mental Health Nurse or the last seven years spent in home care, she has seen and done a lot.
As one of our Field Care Supervisors, Helen is responsible for overseeing the needs of our clients and staff, as well as continuing to be very hands-on in the delivery of care.
Describing her approach to care, she says: "When you first go into someone's home, you are doing so as a stranger, so there is a lot of trust being placed upon you.
"The good carers find that common ground and use their eyes to pick up on things that help with social interaction such as a picture on a wall that can be used to start a conversation.
"The people we visit generally have some amazing life stories and they love to talk about them, so carers should not think that this job is just about making someone their breakfast or helping them to wash.
"That is obviously important, but so is the social interaction, whether with the person receiving care, or their partner if they have one – because it's easy to forget that even if they haven't got a care need, it's just as nice for them to be able to speak to someone different."Carers can be under-valued, but it's a massively rewarding job."