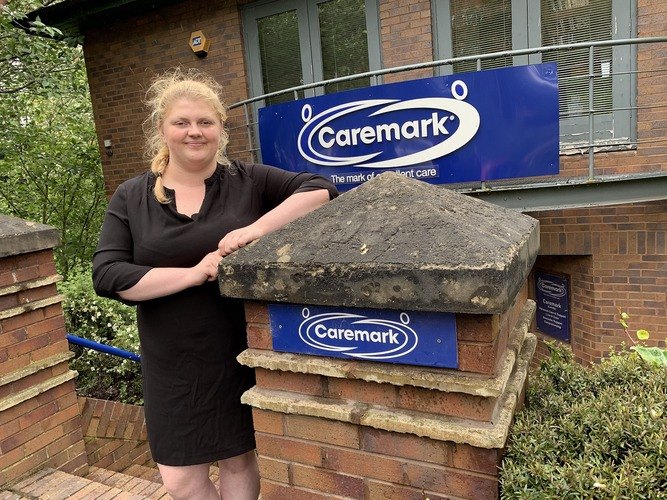 27 Jun 2019
Caremark People - Emma
Emma Downes was only nine years old when her mum was diagnosed with a brain tumour, so this meant she was introduced to care at a very young age.
Alongside professional carers, she helped in the care of her mum, who sadly passed away ten years after first being diagnosed. This experience helped to shape Emma and led to her joining Caremark as a Care Coordinator in February 2019.
She said: "I wanted my first job in care to be with a company that takes a person-centred approach, and this is what Caremark does.
"They treat people as people, and not just a number, so having saw how my mum benefited from great care, they were a good fit for me."
In June, Emma took on a newly created role, as our Recruitment and Compliance officer.
This role is perfectly suited to her due to her confident, outgoing nature. After all there's not many people who can get up to sing and play instruments in a room full of people.
She explains: "In my spare time I like to sing and play the guitar and keyboard live at gigs. I mainly do country music and the biggest audience I have played in front of was 200 people."
So, when it comes to contacting new staff, attending job fairs or conducting interviews, you can see why this is an ideal role for Emma. Alongside this, she also ensures we are fully compliant when it comes to the care we provide.
Emma adds: "I am enjoying my new role; it's very varied and I get a lot of satisfaction from helping to recruit the carers who make such a difference to the lives of the people we provide care for.
"Having experienced, and supported, the care my mum received, I think I can spot someone who will make a good carer. They need to have a natural caring nature, a good personality and be honest."