Did you know that most computers have options built into them to make it easier for people with low or no vision to use them.
Click for information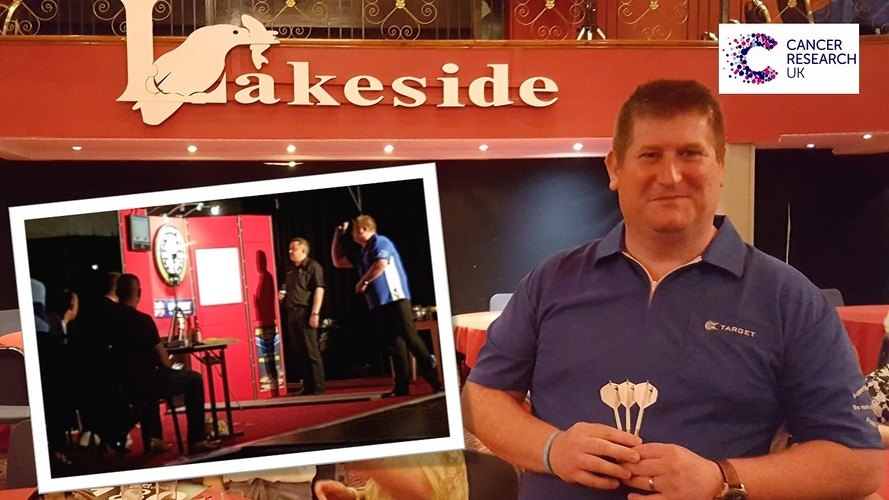 09 Jul 2018
LET'S....PLAY....DARTS!!
On Friday 6th July, our very own ABOMINABLE THROWMAN (aka Stephen Lowrie) demonstrated his arrow-artistry at the home of Darts - The Lakeside country club in Frimley Green. The event has raised over £8000 for Cancer Research so far!
Supported by his friends and family, Stephen performed extremely well at the Ultra Darts event (https://www.ultradarts.co.uk/events/aldershot). There were 33 amateur competitors who took part on the night. Sadly, this year was not Stephen's year as he found himself faced with one of the favourites in the second round.
More remarkable than his performance though was his personal fundraising. Stephen raised a phenomenal £500 towards the total of over £8000 (so far) raised in aid of Cancer Research UK. Due to the support of donations, Cancer Research UK is leading the way in finding ways to achieve their objective of "Let's beat Cancer sooner!".
We are very proud to support Stephen and look forward to the next outing of "THE ABOMINABLE THROWMAN".