Did you know that most computers have options built into them to make it easier for people with low or no vision to use them.
Click for information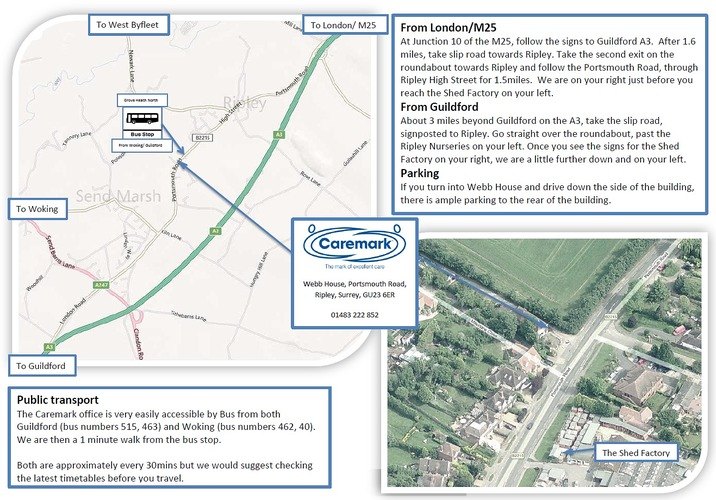 24 Apr 2019
How to find us
If you are coming to see us, please note that using our postcode (GU23 6ER) with a SatNav may not take you to the right place. If you can input road names into your device, then using 'Milestone Close' where it crosses 'Portsmouth Road' will get you to where our office is situated.
This map should help you find where we are, along with appropriate bus stops.