Did you know that most computers have options built into them to make it easier for people with low or no vision to use them.
Click for information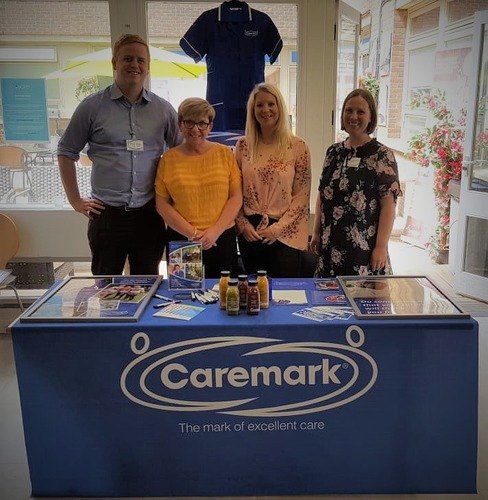 05 Jun 2018
Caremark recruiting!
Some of the Caremark team had fun at the weekend recruiting new Care and Support Workers at the Royal Surrey County Hospital special event.
Last weekend Directors David and Deborah Porter, Care Manager Clare and Supervisor Hana attended a special recruitment event at the Royal Surrey Hospital for people interested in starting a career in Health and Social Care. The event was a success with many people coming to see their options and considering becoming a Care and Support Worker in the community.
Becoming a Care and Support Worker is incredibly rewarding, helping people to remain independent and continue to live in their own homes. At Caremark (Guildford and Woking) we get incredible feedback from our clients who express thanks for their Care and Support Workers. So many people describe how their Care and Support Workers impact their lives, helping them feel less lonely and more alive!

If you are interested in starting a career as a Care and Support Worker why not call us now?! We are a fun and supportive team and run regular training days. You could get started in no time! Call us on: 01483 222 852