Did you know that most computers have options built into them to make it easier for people with low or no vision to use them.
Click for information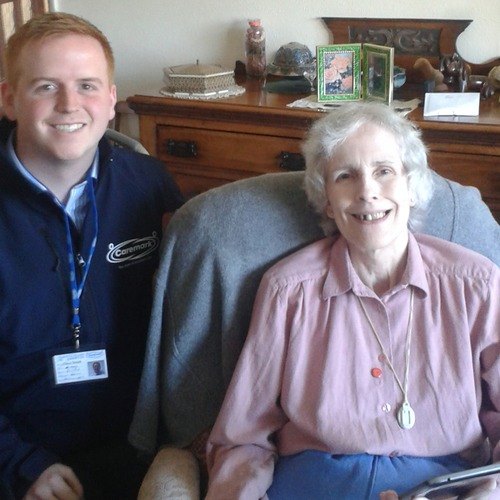 30 Mar 2015
Caremark (Guildford and Woking) promoting Digital Inclusion
Managing Director David Porter recently enjoyed a visit to Caremark customer Angela, helping her access the internet and emails on her new tablet
Angela uses her tablet to send emails, including ones to Caremark, to browse the internet and do online shopping so it is vitally important that she has good access to this facility. Caremark (Guildford and Woking) support Digital Inclusion, which means helping people to become capable of using and benefitting from the internet.
Visit the
government website
for information on the Governments Digital Inclusion Strategy. Also, visit the
Age UK website
to read their Evidence Review report on Digital Inclusion.