Did you know that most computers have options built into them to make it easier for people with low or no vision to use them.
Click for information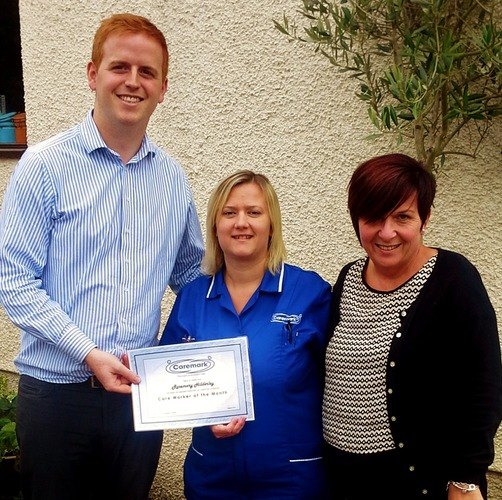 29 Sep 2014
Care and Support Worker wins National Award
Rosie Hilderley wins the National Caremark, Care and Support Worker of the Month Award.
We are thoroughly delighted to publicly announce that our very own Rosie Hilderley has won the national Caremark Care and Support Worker of the Month award.
Each month, every Caremark office has the opportunity to put forward their nominations for this award. From the 87 Caremark offices, there are approximately 5000 Care and Support Workers to choose from so we are really proud of Rosie for this huge achievement.
At Caremark (Guildford and Woking), we are always exceptionally proud of the efforts made by all of our team, but having encountered a few really challenging circumstances, Rosie has proved herself worthy of this award.
Rosie was awarded a certificate along with a Marks & Spencer voucher.