Did you know that most computers have options built into them to make it easier for people with low or no vision to use them.
Click for information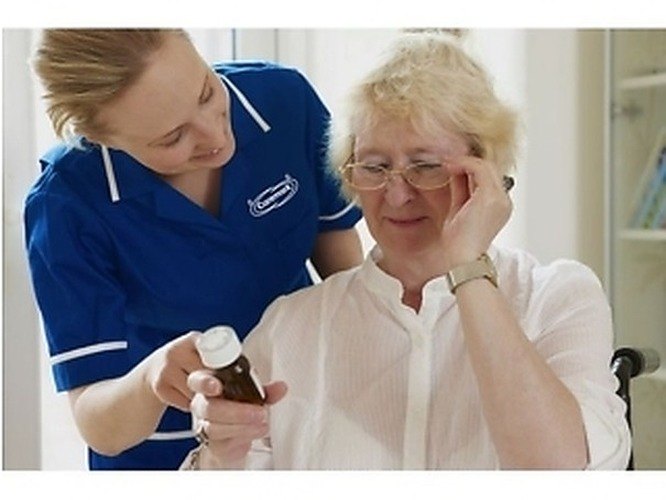 29 Mar 2016
7 Reasons Why Live In Care Could Be For You
Live in care from Caremark could be helpful to you or a loved one. Do any of these 7 reasons apply to you?
1) I want to feel safe in my own home
Independence was important to Mrs Q who was determined to stay at home. Due to declining health both Mrs Q and her family thought it would be best to have some support to keep her safe.
2) Live-In care could mean I don't need to go to a residential care home
Mr E didn't want to move into a residential care setting. Caremark's services enabled him to remain living in his own home environment as Caremark were able to meet all of his needs.
3) I want my family and friends to know I'm being supported
Mr and Mrs W have family who all have busy lives. Caremark's team provide fantastic support to make sure that medication, food and the home are all professionally managed.
4) I can't do all the things I used to be able to
Mrs S loves to take care of her home. Declining health has made it impossible for her to keep on top of everything like she used to. Caremark's approach maintained her dignity and respected her independence by supporting her with the more physically demanding tasks.
5) I like to have access to my local community
Mrs C wanted to be able to do her own food shopping and visit her friends. By accompanying her, Caremark's Care and Support Worker was able to help her continue living her active and social lifestyle.

6) I want to know my care needs were being professionally managed
Mrs K's friends were concerned that she was not keeping on top of her paperwork and that she was not managing her medication. Caremark's supervisor was able to organise her medication and explain the importance of taking the correct dosage at the recommended times. Caremark's Care and Support Worker knew that she had 24/7 support if she ever had any concerns.
7) Life is getting too complicated, I just need a little bit of help
Mr B was finding day to day tasks increasingly challenging. Caremark's Care and Support Workers were able to assist him, and make him feel supported to carry them out as independently as possible.