Did you know that most computers have options built into them to make it easier for people with low or no vision to use them.
Click for information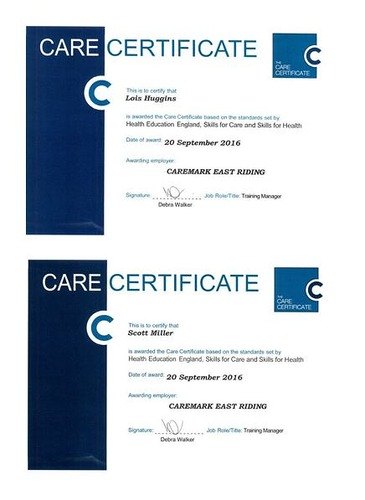 20 Sep 2016
Well done to Lois and Scott on completion of the Care Certificate
Lois Huggins and Scott Miller officially completed the Care Certificate on Tuesday 20th September 2016
The
Care Certificate
is a set of standards that social
care
and health workers stick to in their daily working life. It is the new minimum standards that should be covered as part of induction training of new
care
workers.