Did you know that most computers have options built into them to make it easier for people with low or no vision to use them.
Click for information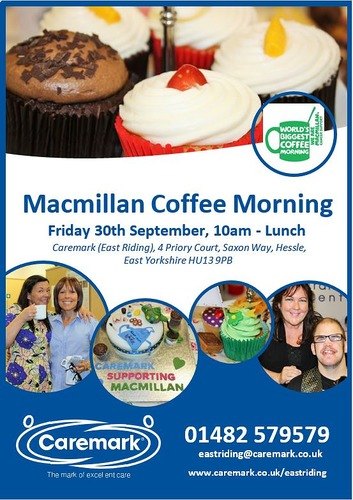 22 Aug 2016
We are taking part in the Macmillan Coffee Morning!!
Caremark (East Riding) are taking part in the Macmillan's World's BIGGEST Coffee Morning within our offices on Friday 30th September from 10.00am till noon.
All is welcome, why not spread the word and bring your family and friends with you? If you require more information, please feel free to contact us on 01482 579579. Remember: All donations go to the Macmillan Cancer Support Trust.