Did you know that most computers have options built into them to make it easier for people with low or no vision to use them.
Click for information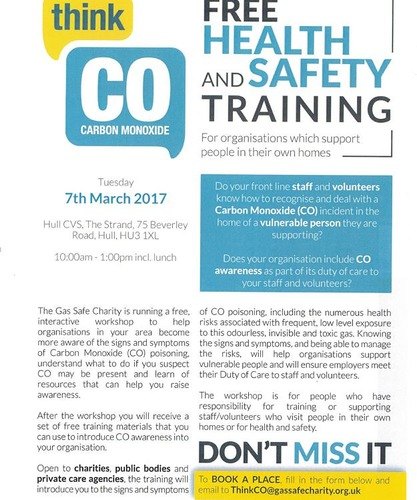 25 Jan 2017
Think CO (Carbon Monoxide)
**ATTENTION TO ALL FIELD CARE SUPERVISORS AND DEPUTIES**

Would you like to know how to recognise and deal with a Carbon Monoxide incident in the home of a vulnerable person?
Then please contact Debbie Walker (Training Manager) at the Caremark office on 01482 579579 or alternatively, email Debbie directly to debra.walker@caremark.co.uk.
PLEASE NOTE: Deadline will be Monday 27th February 2017.