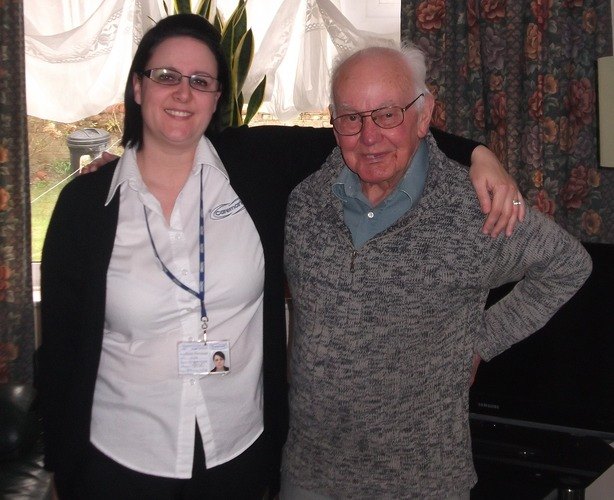 04 Jul 2013
Susie given senior care role
A woman who only started a career in home care just over a year ago has now been given responsibility for supervising the work of senior care staff working for East Riding's largest domiciliary care company.
Susie Parkinson has been appointed Senior Field Care Supervisor for Caremark East Riding.
This is a new post created by the company in response to its rapid growth over the last 18 months.
Susie, 35, who lives in Anlaby, Hull, joined Caremark (East Riding) as a carer in March 2013. She was very quickly promoted to the position of Field Care Supervisor, giving her responsibility for managing a team of carers.
In her new role, as Senior Field Care Supervisor, she now oversees the work of Caremark's eight Field Care Supervisors working across the Hull and East Riding area.
Susie said: "Before I joined Caremark I worked in residential and dementia care, but this was the first time I had worked in home care, which is very different.It is a job I really enjoyed because I love meeting people and caring for them in their own homes makes such a difference to their lives.
"In my new role I may no longer be providing the care directly to our service users, but by overseeing the work of our Field Care Supervisors and through them the home carers, I am ensuring the standard of care people receive remains very high.
"I would not change a career in caring for the world."
Graham Precious, Managing Director of Caremark (East Riding) said: "We have been employing more staff in response to our growth over the last 18 months so this new position reflects our continual drive to improve quality.
"Susie may be relatively new to the company but with her previous experience and her person-centred approach to care, she was the logical choice for this new role."