Did you know that most computers have options built into them to make it easier for people with low or no vision to use them.
Click for information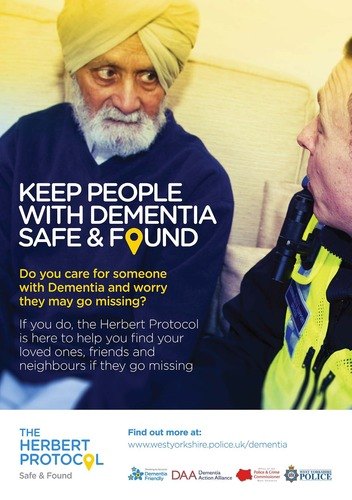 24 Nov 2015
Sign your loved ones up to the Herbert Protocol today
If your loved one lives with dementia, complete the Herbert Protocol form to aid in the event of them going missing
The Herbert Protocol is a simple risk reduction tool to be used in the event of a person with Dementia or other mental vulnerability going missing. It consists of a form that contains vital information about a person at risk that can be passed to the police if the person is reported missing. A recent photograph of the person should also be kept with the form.
Find out more about the protocol and download the form here