Did you know that most computers have options built into them to make it easier for people with low or no vision to use them.
Click for information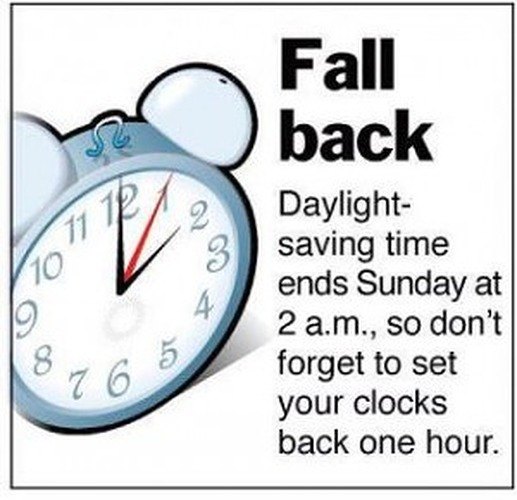 20 Oct 2015
Reminder - Clocks are going back
Daylight Saving Time Ends
On Sunday 25th October 2015, at 2:00am clocks are turned backwards by 1 hour to 1:00am.
Which means there will be more light in the morning!