Did you know that most computers have options built into them to make it easier for people with low or no vision to use them.
Click for information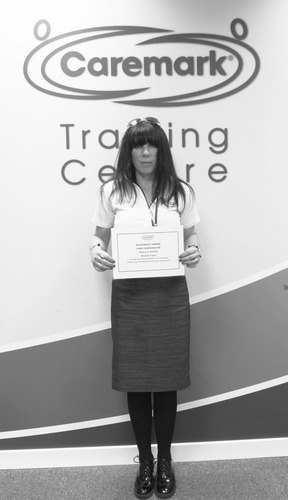 19 Oct 2016
Rachel Fraser wins Care Co-ordinator award for July – September 2016!
Congratulations to Rachel Fraser for winning Care Co-ordinator award for July – September 2016. Rachel joined the team back in December 2015 and has managed the Bridlington area throughout her employment.
Rachel was awarded her award by Care Manager Daniel Rhodes and Senior Care Co-ordinator Amie Vickers for her continued dedication to the Bridlington area.
Bridlington had gone into crisis and the area was left with no Field Care Supervisor, staff had left the company and the client's hours had dropped down to around 490 hours. Rachel soon took control of the area and pulled the area completely out of crisis and had grew the area up to 780 hours.
Rachel had kept on top of the compliance too ensuring the administration side was still continuing to be on track. The staff felt happier in their working environment and are still settled within their role.
This award was truly deserved, well done Rachel!