Did you know that most computers have options built into them to make it easier for people with low or no vision to use them.
Click for information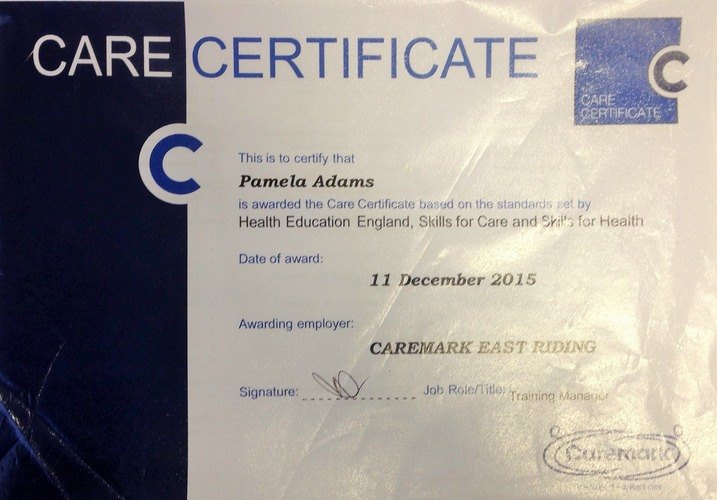 16 Dec 2015
PAMELA ADAMS completes the Care Certificate
Congratulations to PAMELA ADAMS for completing the Care Certificate on 11/12/2015.
The Care Certificate is an identified set of standards that health and social care workers adhere to in their daily working life.
Designed with the non-regulated workforce in mind, the Care Certificate gives everyone the confidence that workers have the same introductory skills, knowledge and behaviours to provide compassionate, safe and high quality care and support.
Caremark wish you the best of luck within the community and hope to have many working years together.