Did you know that most computers have options built into them to make it easier for people with low or no vision to use them.
Click for information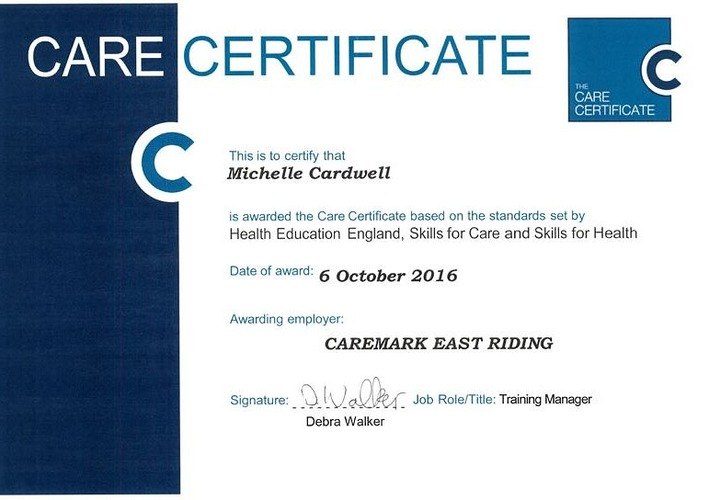 07 Oct 2016
Michelle Cardwell completes the Care Certificate!
Congratulations to Michelle Cardwell who has offically completed the Care Certificate training!
We hope you enjoy your time here at Caremark in helping to provide good quality care all around.
Well done.