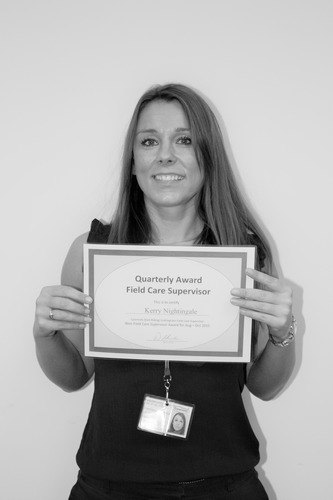 13 Nov 2015
Kerry Nightingale wins Field Care Supervisor Award for August - October 2015
Congratulations to KERRY NIGHTINGALE for winning the Field Care Supervisor award for August – October 2015. Kerry has been with Caremark East Riding for over 3 years and started off as a Care and Support Worker and made her way up to a Field Care Supervisor, Kerry has been has been doing her role for nearly 2 years.
Kerry is a friendly caring individual with a genuine interest in all her clients. Always willing to help, never complains and fully up to speed with what's going ...on with her patch. Kerry is always on top of her paperwork and maintains compliance in her area which has grown vastly over the last 6 months, paperwork is always completed to a high standard and is a true ambassador for Caremark. Kerry is an excellent support to her Care Co-ordinator, Care and Support Workers, and Client's, she is a pleasure to manage.
Thank you for your continued support and your complete commitment to the business.
From all at Caremark.