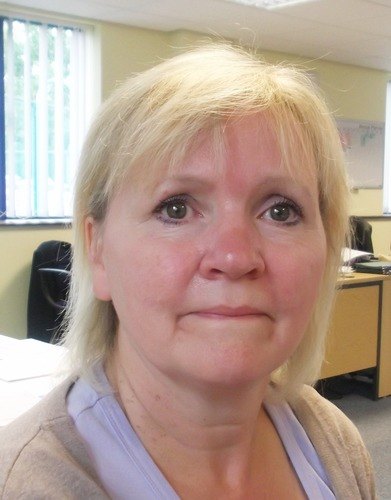 24 May 2013
Kathleen wins carer of the year award
A former bank manager turned carer, who is known affectionately as The Matron by the people she cares for, has won the first employee of the year award presented by Caremark (East Riding)
Kathleen Taylor only joined Caremark (East Riding) in 2011, having spent 16 years working in banking, including a stint as manager of the Scarborough Building Society in Bridlington.
The 58-year-old took to caring immediately, winning the hearts of her clients in Bridlington and surrounding areas who refer to her as 'The Matron' due to her no-nonsense approach and attention to detail.
One of these clients is Arthur Wheeler. He and his wife Pat were so impressed with the care provided by Kathleen they selected her for the inaugural Caremark (East Riding) Care of the Year Award. She received £100 and a certificate.
Kathleen, who lives in Bridlington, said: "I was surprised but delighted when I discovered I had won the award. I just look on it as doing my job but it nice to know that people value what I do.
"I left banking because I was tired of constantly having to meet unrealistic targets and I wanted a total career change.
"Caring appealed to me because, like banking, there is lots of interaction with customers but the big difference is there is no selling involved. You are in someone's home because they want you to be there and you are providing services that make a real difference to peoples' lives."
Mrs Wheeler, who has now pledged to sponsor the Caremark (East Riding) Carer of the Year Award each year, said: "Kathleen is extremely observant and her attention to detail and no-nonsense approach is second to none.
"I am an ex-nurse myself and am very particular about who cares for Arthur, but whenever Kathleen is in the house I know he is in the very best hands.
"We are only too pleased to sponsor the award and we are hoping and expecting that other carers can now match the high standards set by Kathleen."
Graham Precious, Managing Director of Caremark (East Riding), said: "Kathleen is very deserving of our first carer of the year award. She sets very high standards for herself and others and is a credit to the company."